Just when things were looking a trifle bleak with all the misery we put up with the past two weeks, we had a ray of hope today that we might still eke out a Santa Claus Rally.  U.S. stocks jumped as optimism grew that European leaders would come up with a new plan to resolve the region's debt crisis and following a strong start to the holiday shopping season.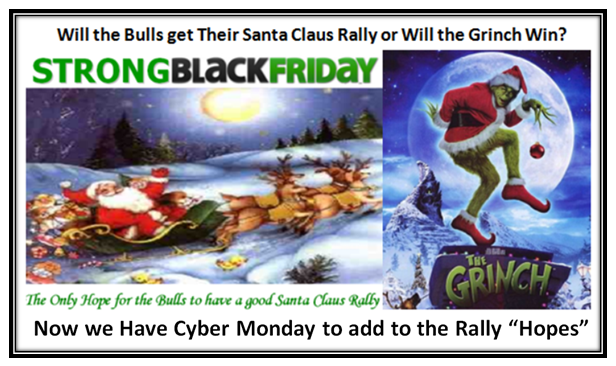 Except for the Volume which was disappointing for such a powerful snapback, it was a very strong day pricewise, and all Market Indexes had a Kahuna.  We also chalked up an Eureka after suffering three Phoenix signals to the downside last week.  A few more days like today are needed before we can even hope that the Santa Claus Rally is on, as it would seem that today's volume action was mainly short covering, or the pundits were taking an extra day off to digest their Thanksgiving Turkey!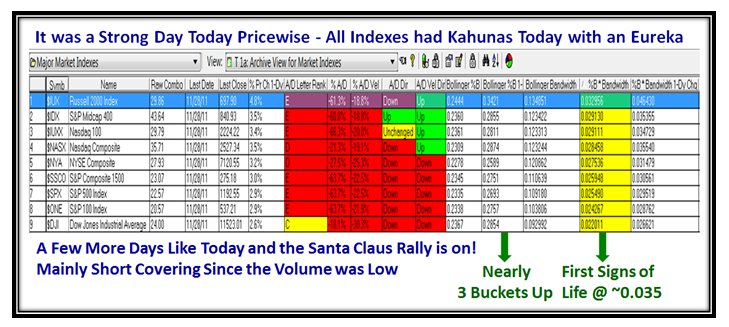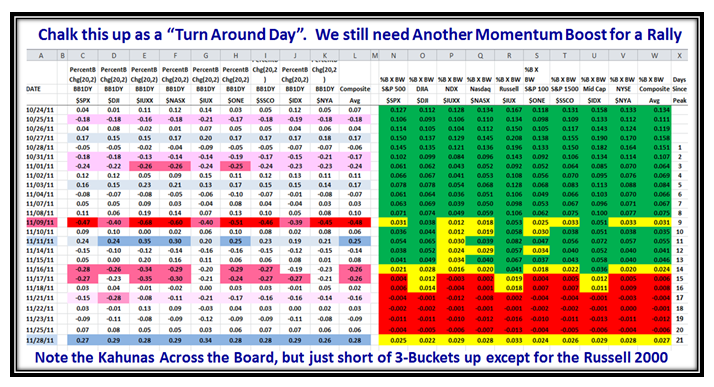 Let's not get too excited as yet as one day does not a rally make!  The Market took a terrible beating as shown by the pie charts below which indicate that all boats were stuck in the mud and are still oversold despite the excellent day today:

Just to drive it home, here is the usual picture which shows the buckets for the S&P 1500 and we can readily see the damage that was done last week before we bounced back with a 2++ Bucket Skip up today.  This could be the start of a new rally, but we need a Follow Through Day and then some more momentum to get through the resistance that we now face: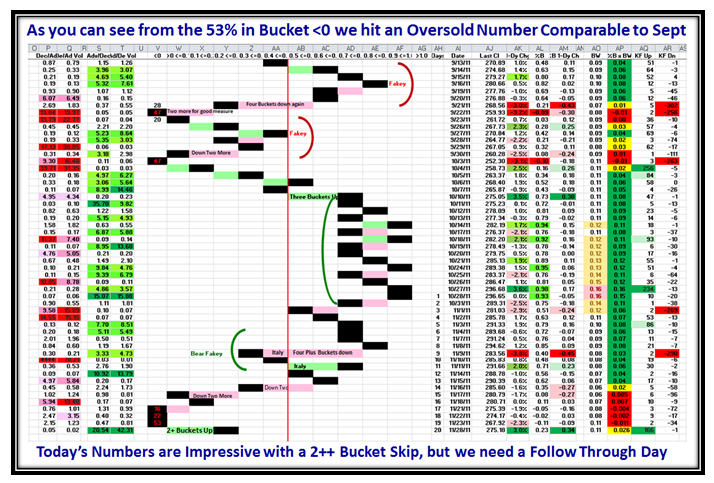 …And Finally, we can see that we have a long way to recover with the 50-dma and 200-dma hanging over our heads as this Market tries to right itself and either drive for a strong Santa Claus Rally or fall back once again to head down and test the lows at 2300: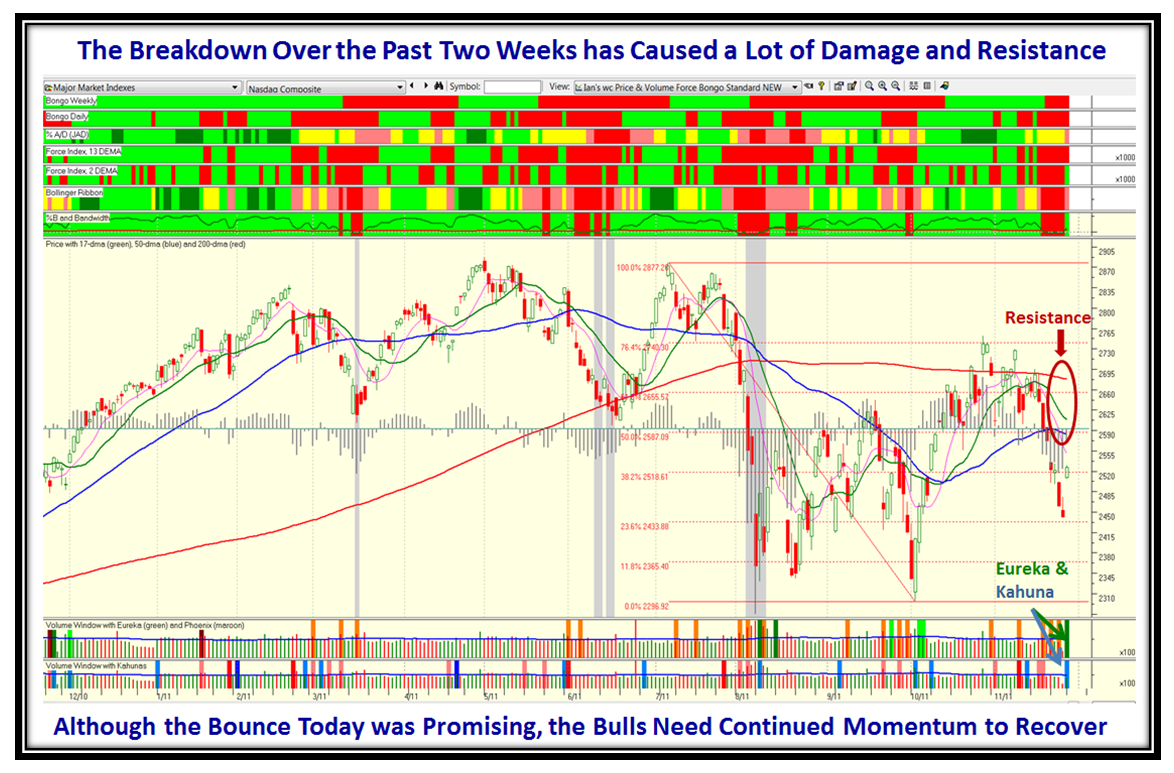 Let's hope I can resurrect our favorite picture of Santa Claus in his Red MG having to contend with a few Moose Droppings along the way, but hopefully overcoming the grinning Grinch who might be waiting in the wings to ruin our fun.
Best Regards, Ian.