Those who follow my musings in these Blog Notes have realized that I have recently written more than my usual number of notes, and this is the third one in as many days!  It's my attempt to keep you on the right side of the Market.  As you also know, I have various Tools and Rules that give me the agility to anticipate Fear and Greed and I have plucked several recent examples that show you how I do it.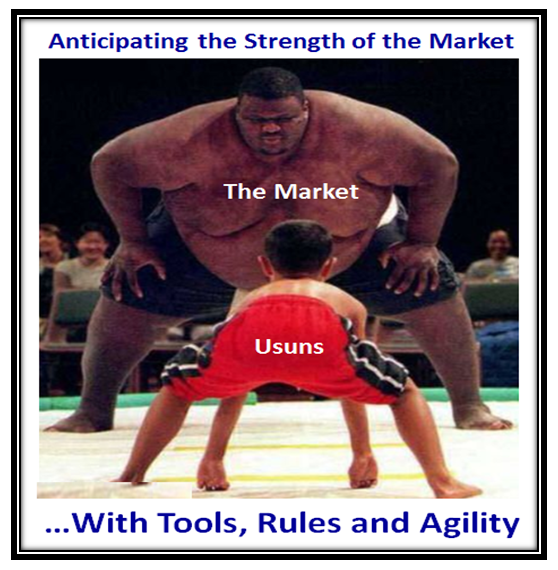 Let's cut to the chase with this first view that I have given you time and time again: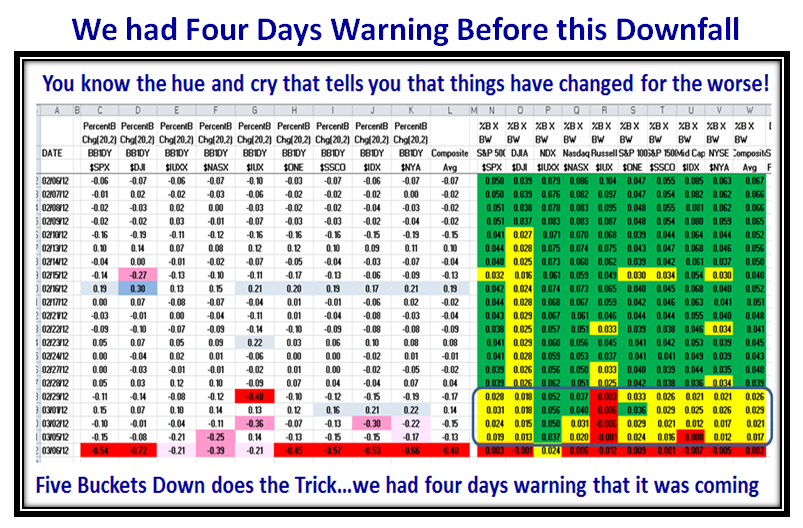 Three weeks ago I gave you the High Jump Targets as the Market was getting very overbought and it demonstrates how this is a very useful tool which we have in the HighGrowthStock Investor Software: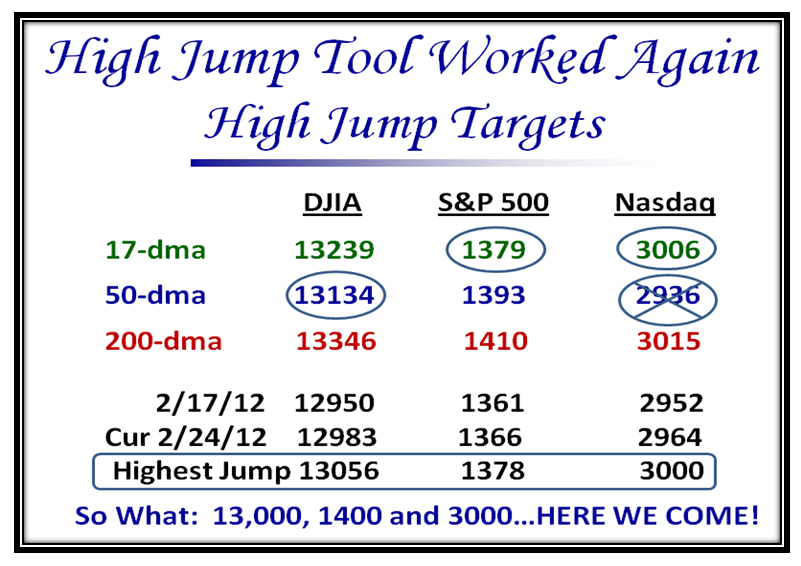 I have always emphasized the Canary in the Coal Mine Scenario which for months is "AAPL".  Five days ago I gave you what the probable outcomes might be for Up and Down scenarios: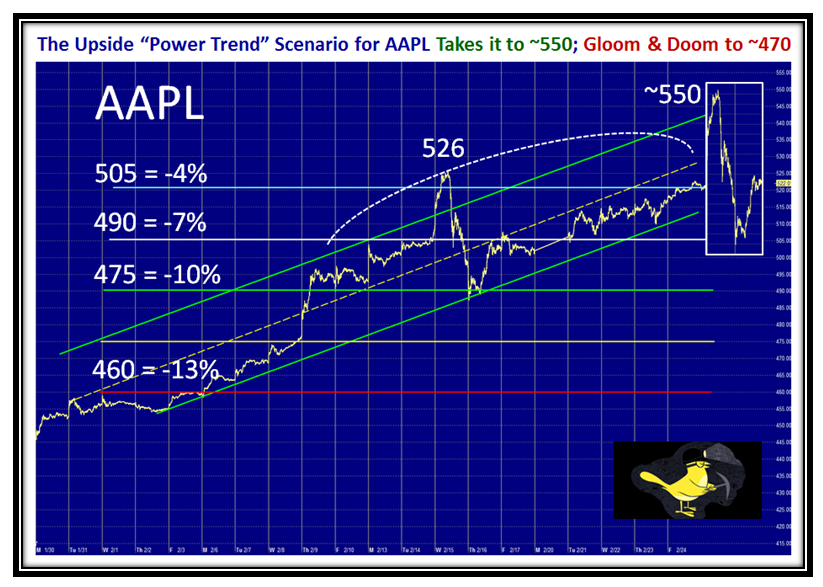 …And here is what happened today: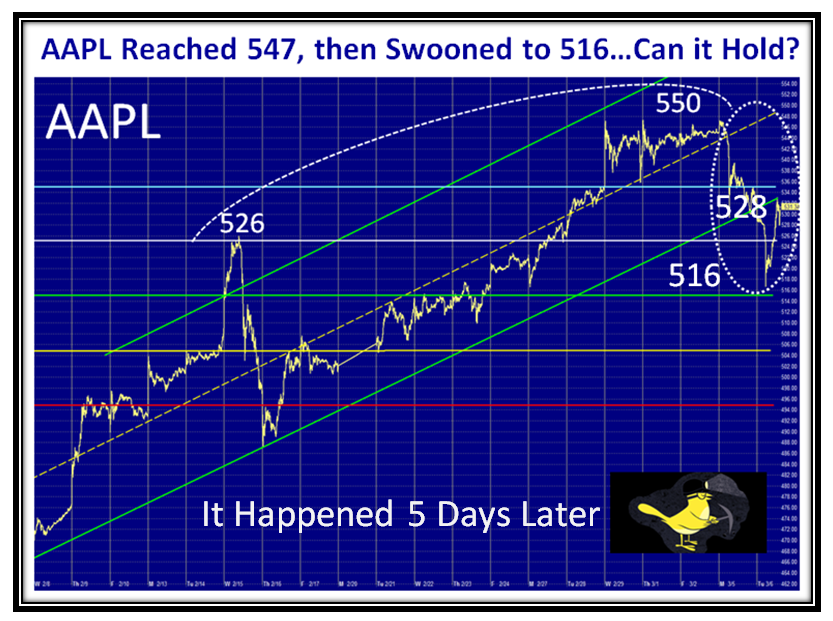 In recent weeks my focus has been on the VIX and TVIX and with the problems in Greece it came to a head today.  I show you what transpired today when the VIX woke up and the Woody Indicator (%B x BW) jumped.  I go on to show you what to look for tomorrow if there is a further big move to the downside to drive %B x BW to 0.40 as shown.  It pays to ask "What If" so that one can anticipate should the Market head down on this particular occasion.  The number is 23.20…let's see what happens, but at least we are prepared: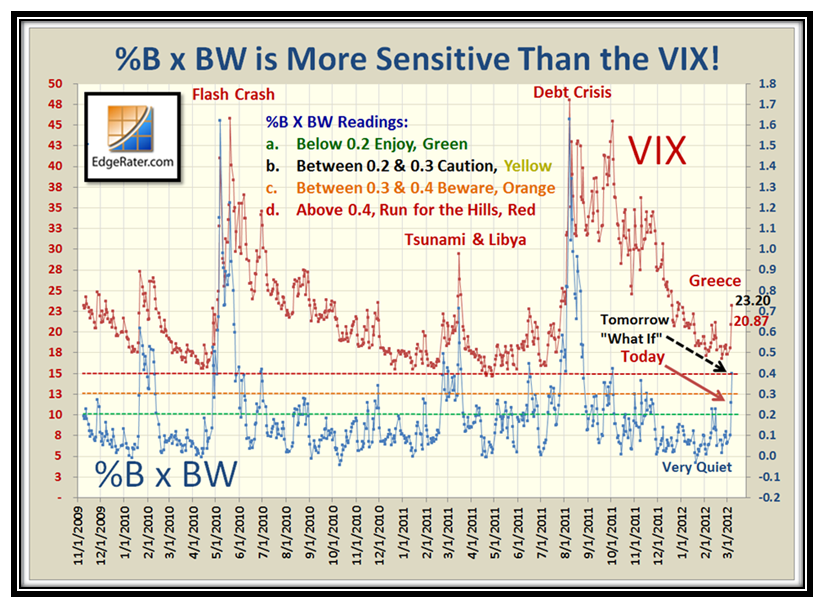 The TVIX on the other hand is still "Quiet", so the Bears are not fully committed as yet, and it will take a lot more to get it moving with gusto: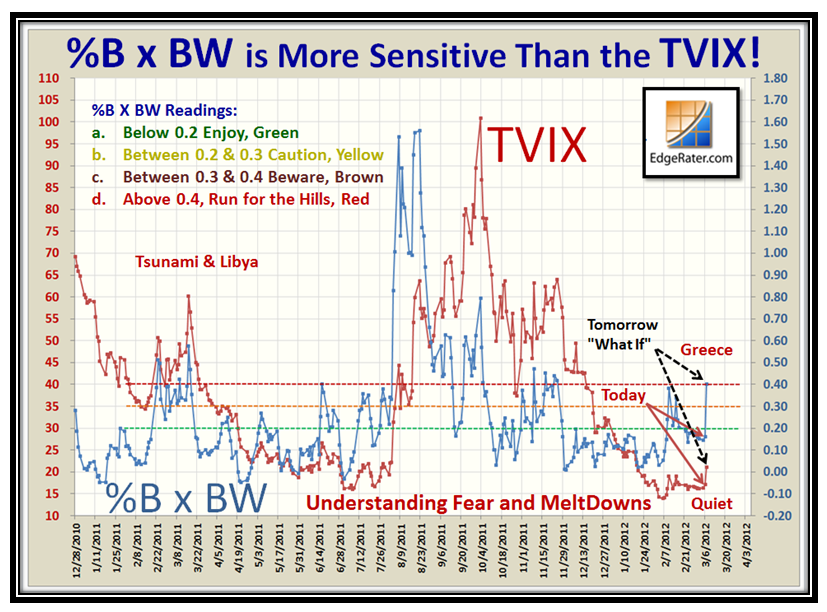 Last but not least, here is an Indicator that Ron Brown and I developed to identify Market Turns both up and down, and there is no mistaking this down move as it has signaled two days in a row!  We call it Kahuna Force and again is only available in the HGSI Software: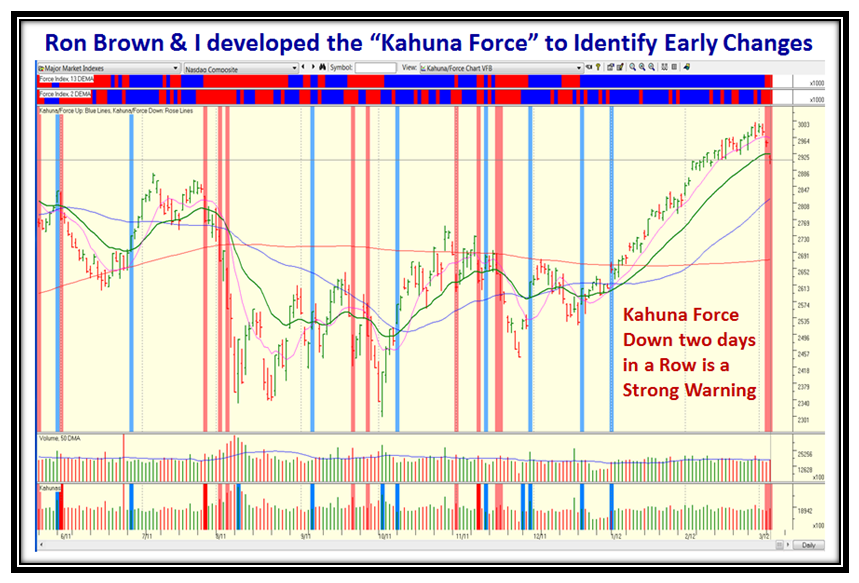 Well there you have it.  I hope this helps you to fully understand the Tools and Rules I use to be agile enough to stay ahead of the Market but not to second guess it or fall in love with a particular scenario which is fatal.
Best Regards,
Ian