Friday we were on Pins and Needles.  Today we had a shot across the bow, and the net result was Stalemate.  What we Gained on the Swings we Lost on the Roundabouts: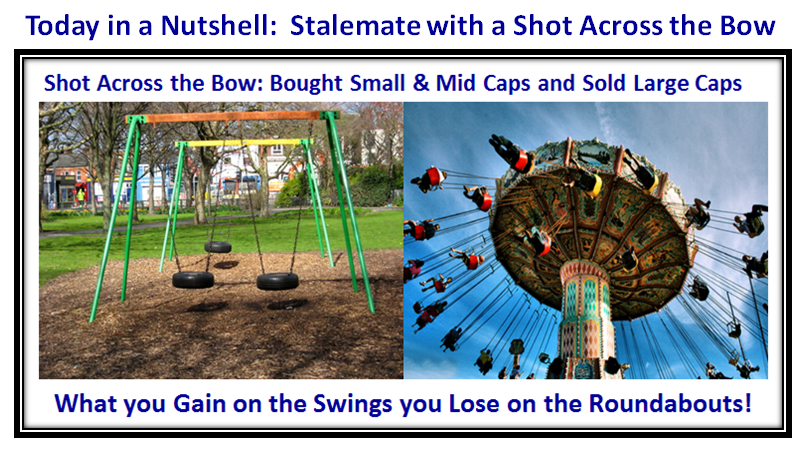 Looking for a Needle in a Haystack, here are the bottom line pictures.  Below we have Grandma's Pies on the the S&P 1500 for the various Market Cap Sizes at the Close last Friday on 03/02/2012: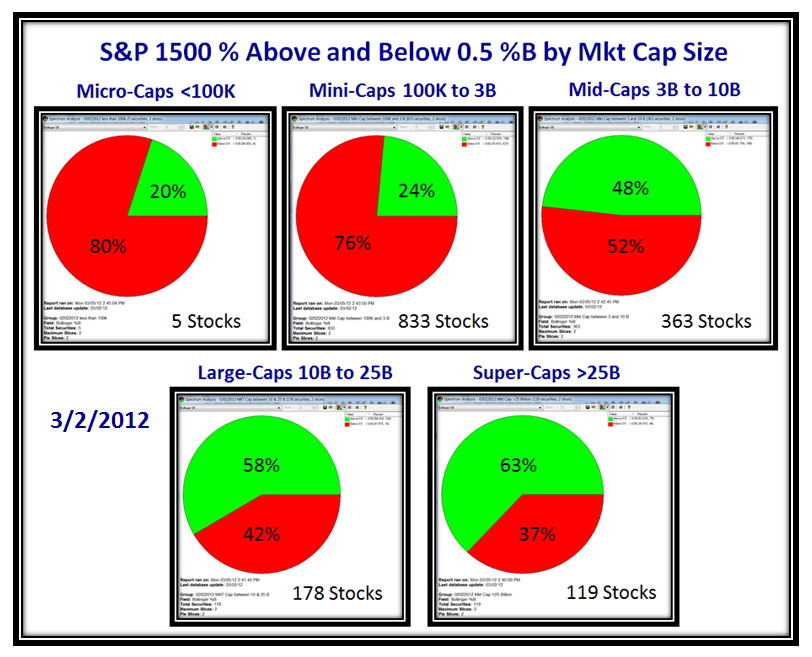 …And here is what it looked like at the end of Today.  Large Caps lost Ground, Small and Mid Caps came back…net-net No Change in the overall %B breakdown for the % of Stocks Above and below 0.5: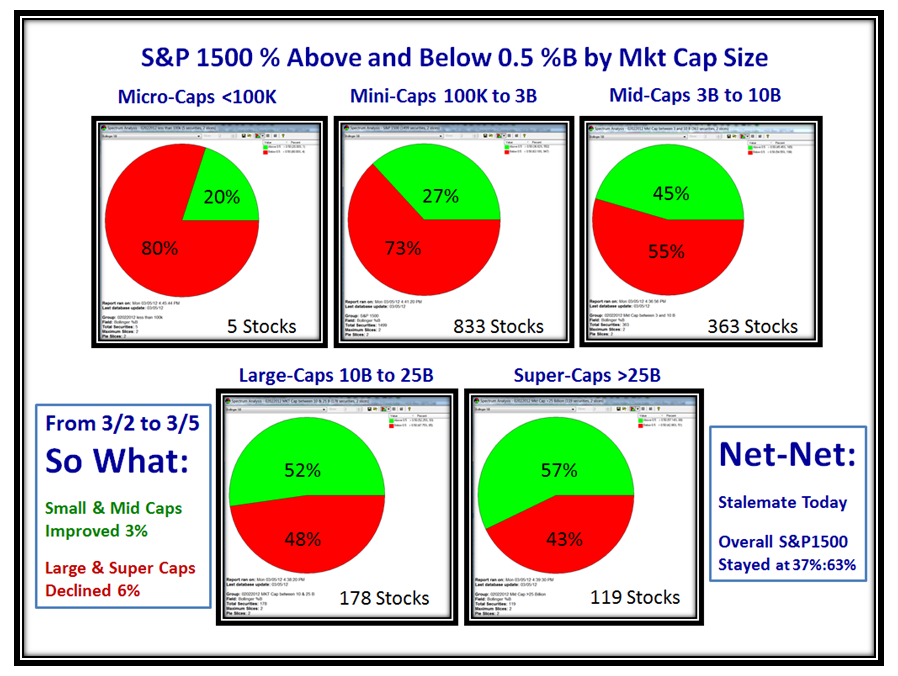 However, Grandma's Pies have turned more than a trifle soggy with 37% Above and 63% Below 0.5, so the odds favor a correction, though the Bulls are grudgingly giving up ground.  AAPL got hit today but again it recovered towards the close.  The VIX and TVIX remained very QUIET, which says that the Bears once again must be patient.
Best Regards, Ian.