Stocks plunged on Wall Street Friday after the U.S. Gov't reported that only 80,000 jobs were created in June, the third straight month of weak hiring.  In my Blog Note of June 10th I warned that the market swooned on the day of the Jobs Report and to watch out for this one which went true to form with yet another see-saw: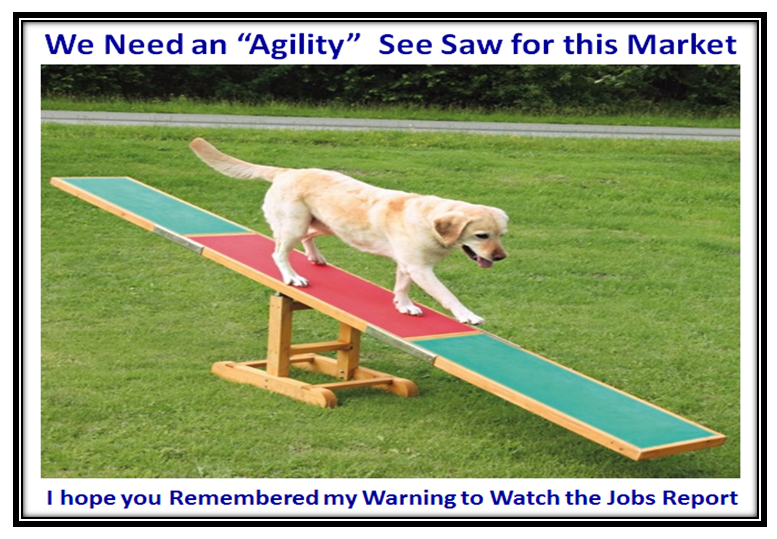 We had four strong up days to blunt the Low Road Scenario of a possible Death Cross, but then ran into a buzz saw with the rotten jobs report, having hit the Overhead Resistance I had cautioned you all about: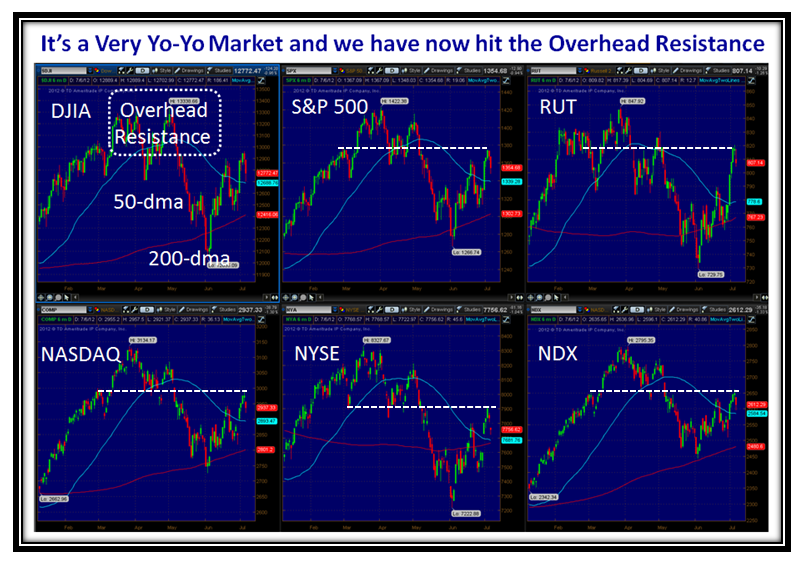 As a consequence, the Small Cap Russell 2000 (RUT) stocks are leading the way and the Large Caps got whacked as shown by the Accumulation/Distribution Charts my good friend Dr. Robert Minkowsky shared with me:
Here are the ups and downs we have tolerated these last three and a half months for the S&P 1500, and as usual a worthwhile nugget to remember is that when the Market Corrects more than 10% you can certainly expect three Fakeys before the Market will attemp a decent Bounce Play, if not a full new Rally: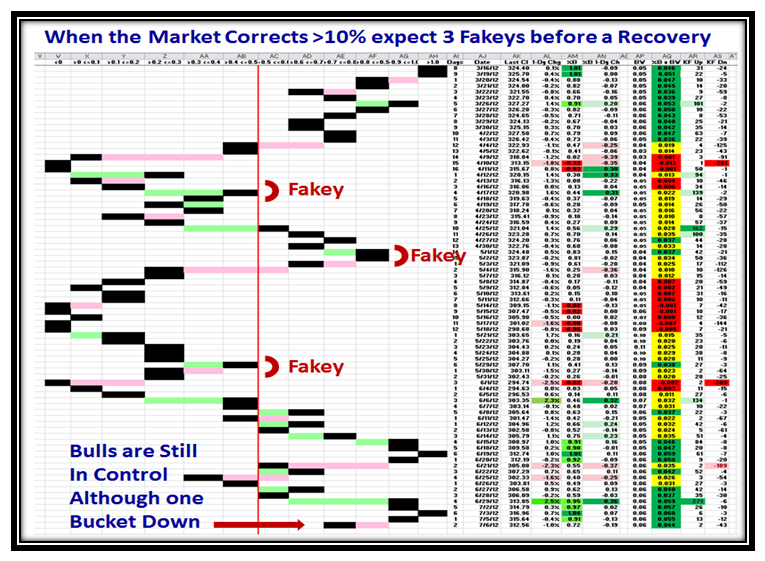 We are now out of an Overbought situation and lost a bucket to the downside in one day on Friday, which frankly is far less damage done than I would have expected given the big drop in all the Indexes: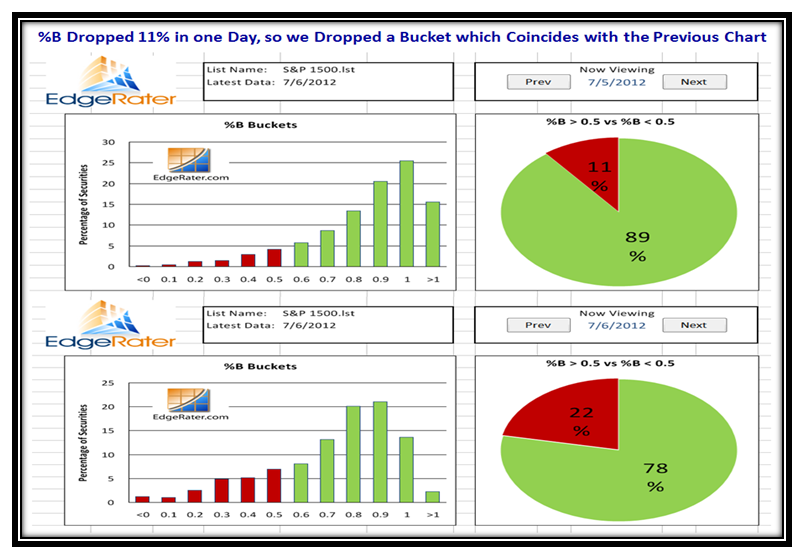 As I reminded you back on June 10th that you should expect another knee jerk for the July Jobs Report and true to form we had another rotten day.  I have plucked that chart along with my new comments in red on the chart below followed by the results since then on the following chart: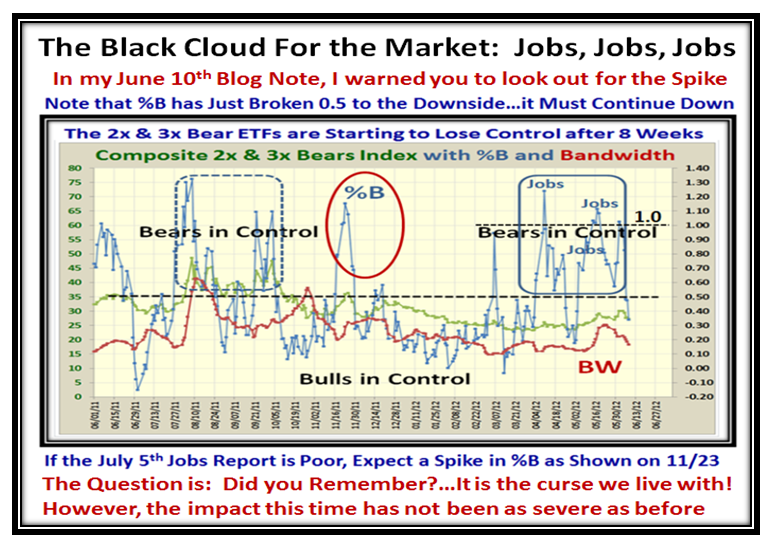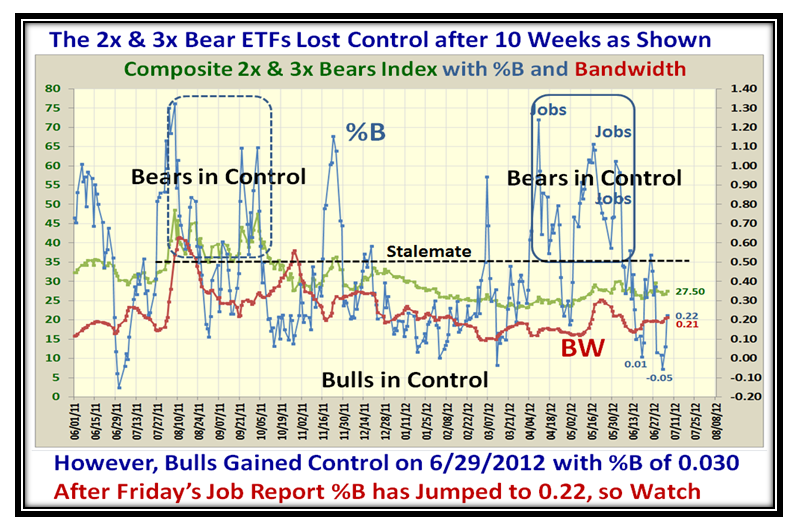 As I mentioned we did not have as severe a move down and the Bears have had the wind taken out of their sails.  Compare the action in Kahunas on the left hand side of the next chart on previous Jobs Reports to see why I say that: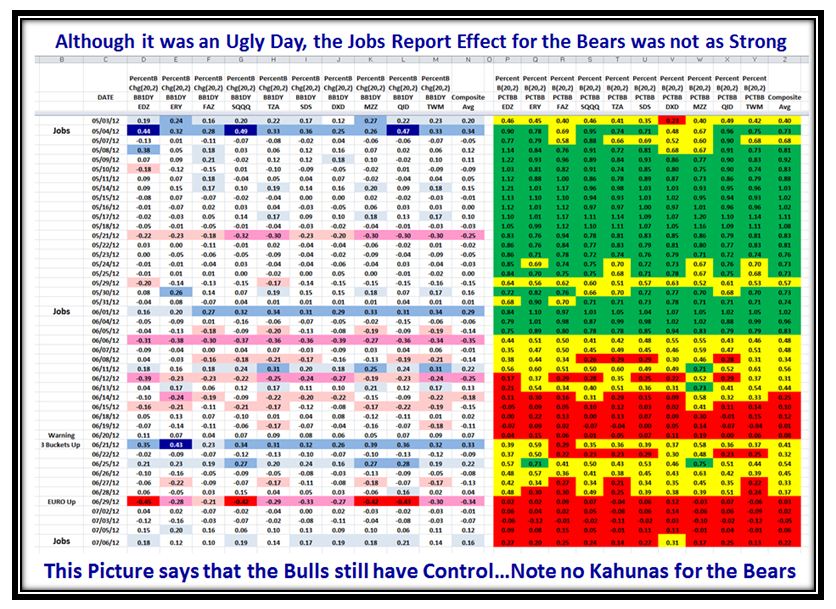 So What?  At least the internals are not anywhere near as bad as previous Jobs Reports and the Bulls still have control to arrest the rotten day on Friday and attempt to push up through all that overhead supply I showed you earlier.  It is such a tricky market that Day Traders can have a feast if they are nimble.
Best Regards,
Ian.