On this quiet Saturday afternoon I see that Finland tops the list of those looking for where the Stock Market stands at this critical Pivot Point, followed by the Netherlands, Viet Nam, Indonesia and we must not forget my friends from Qatar.  That's not to forget that Australia, United Kingdom and Canada who are always at the top, but the first two are in bed and will log in tomorrow with luck!
I have a New Headline for you from Santa who has a New Chocolate:  Fiscal Cliff Fudge!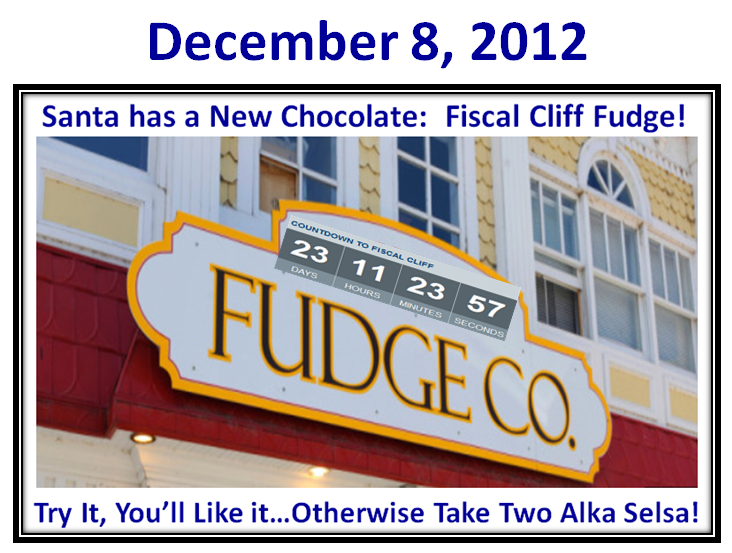 I don't know about you folks, but frankly I am weary of all this Fiscal Cliff mumbo jumbo;  yet it is patently obvious that the Stock Market is sitting in 2nd. Gear waiting for something to happen.  The best I can do for you is to give you the Three Road Scenario and point out that we are now at the Pivot Point I gave you 2 weeks ago where I indicated the Stiff Resistance the Markets had to overcome.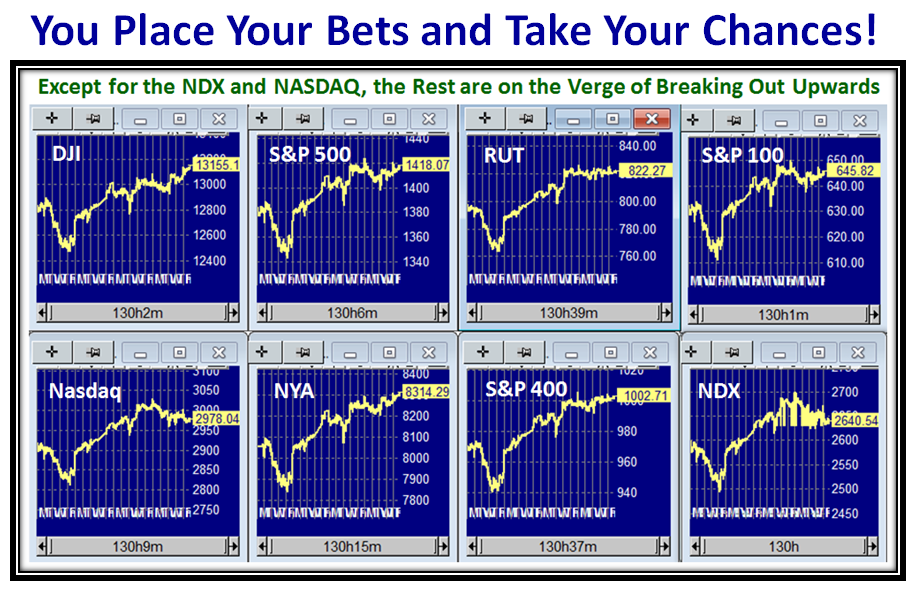 If you believe the Powers that be will cobble up some Fiscal Cliff Fudge before year end then the general signs of the Market are that it is showing it is poised to go up, so play like a Type 1 or 2 Short Term Trader and have tight stops…otherwise sit out the rest of this supposed Santa Claus Rally which has already recovered around 7% from the recent bottom.  Meanwhile, you do realize we are stuck in 2nd. Gear: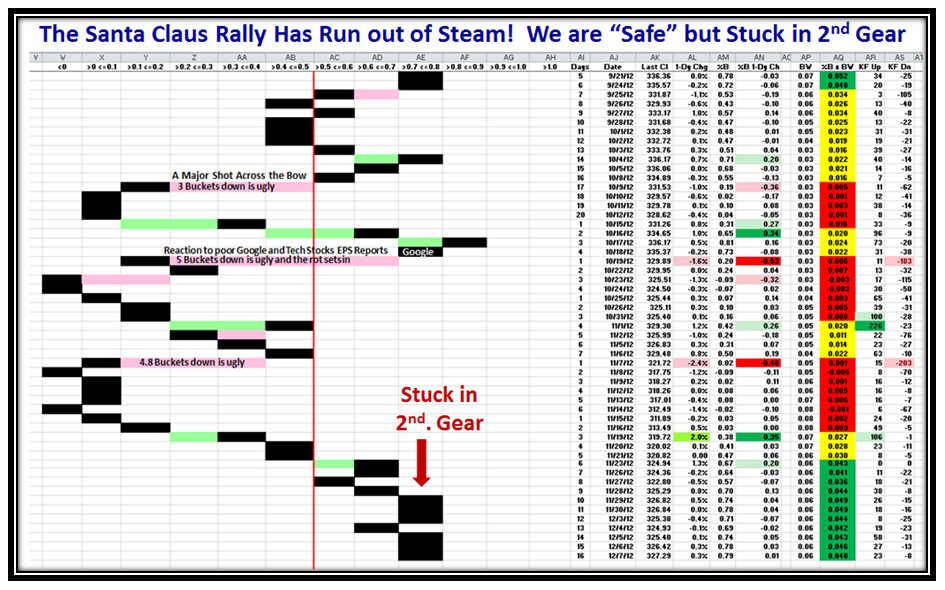 As I say, the internals of the Market are very respectable when we have an 80:20 Ratio in favor of the Bulls on the S&P 1500 stocks above and below 0.50: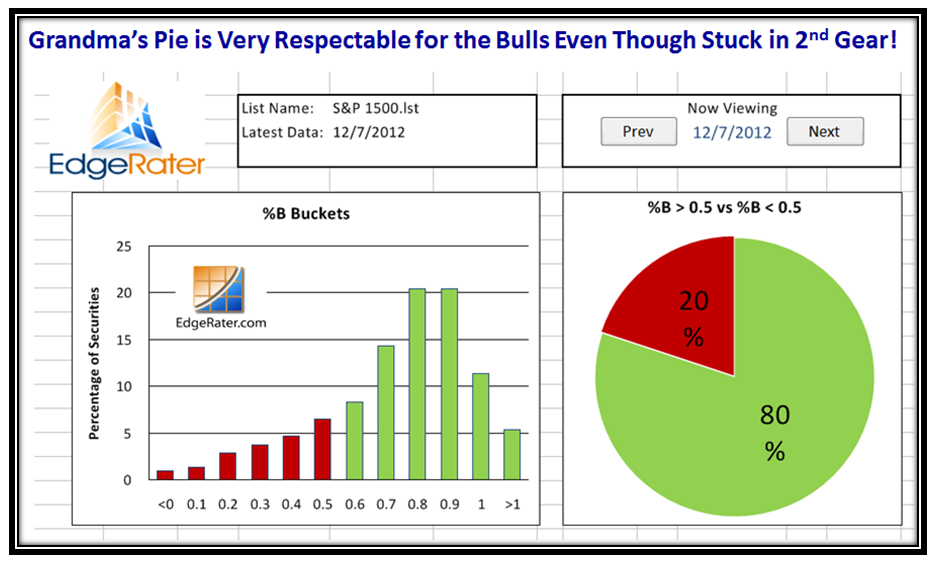 …And, the Accumulation of Stocks is showing the same upward bias, though not with superior strength: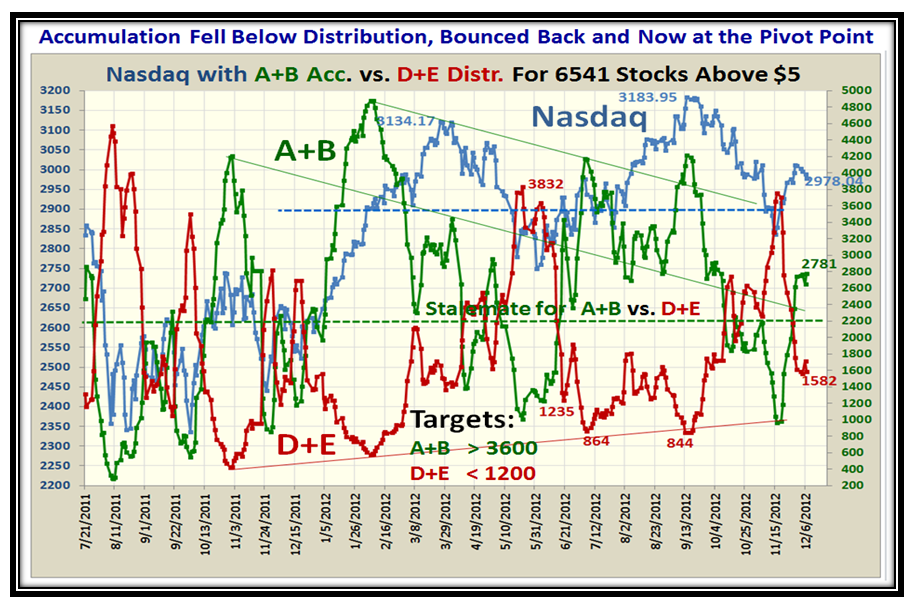 Two Weeks ago I gave you my Thanksgiving Gift and it proved to be of value…We are at the Pivot Point: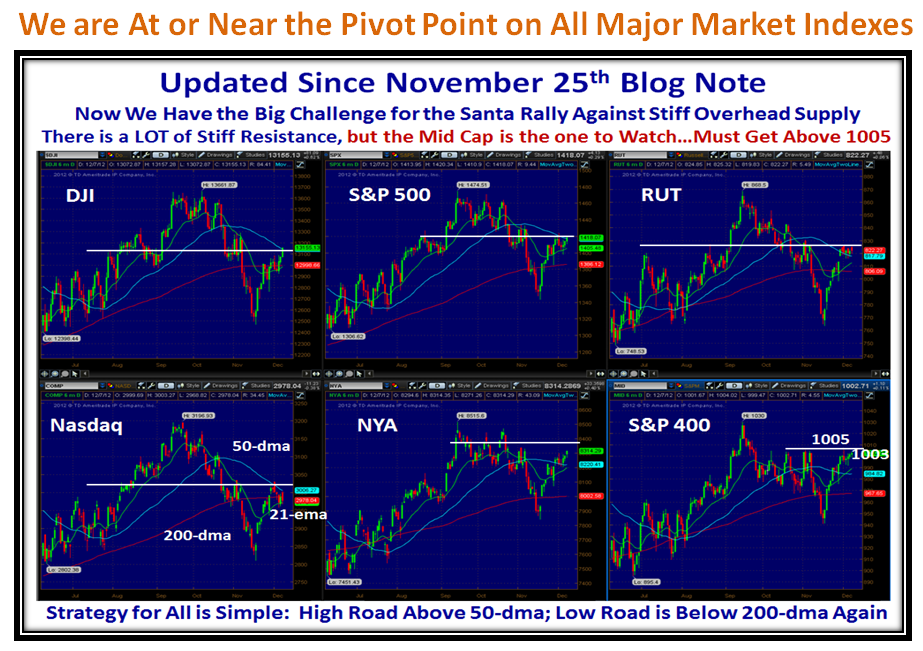 I have added the 21-ema which between friends is the same as the 17-dma.  You will note that the only Index that has the 21-ema up (green) through the 50-dma is the Mid Cap S&P 400 stocks, so this is the Leading Index.
So let's zero in on the Mid Cap Chart and I have given you the High, Mid and Low Road Scenarios with explanations of what the Market should do: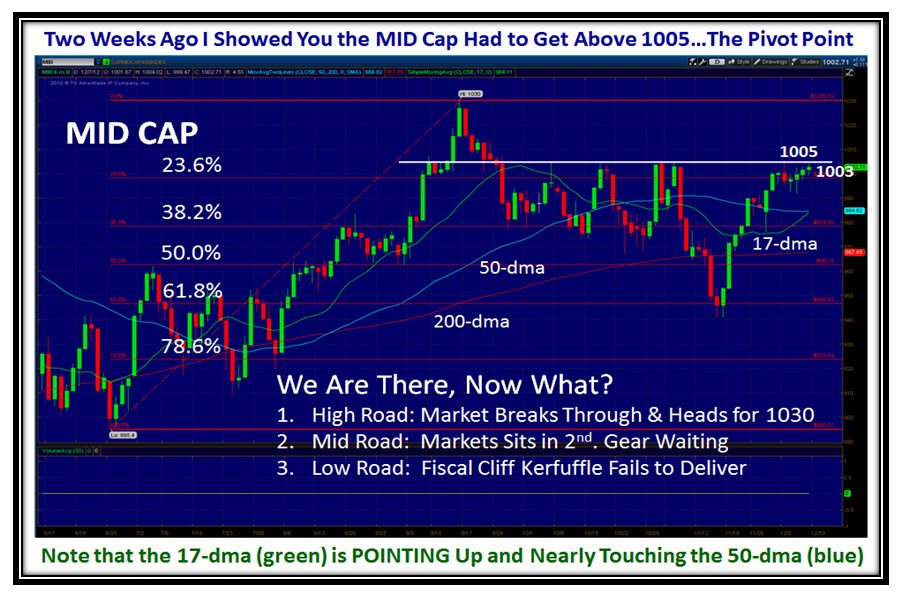 So there you have it, the status and the alternatives for the Road Scenarios.  Please drop us a line if you plan to attend the March Seminar.  It helps us enormously at this end.
Best regards,
Ian.