The week of March 15th is usually unstable and this was no exception.  "You too Brutus!"  The VIX shot up to over 18 on the 14th and then fell sharply back down to the 14 level before bouncing back up to around 15ish.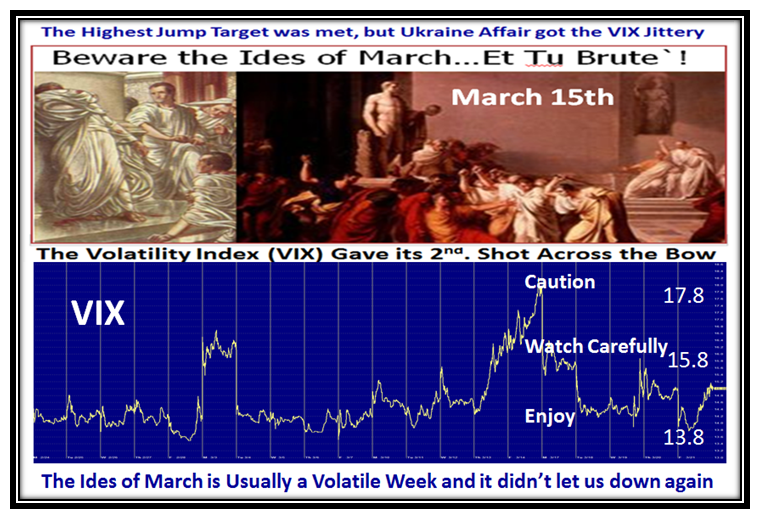 The Market Indexes are bouncing around due to the uncertainty that lies ahead on the Ukraine Affair: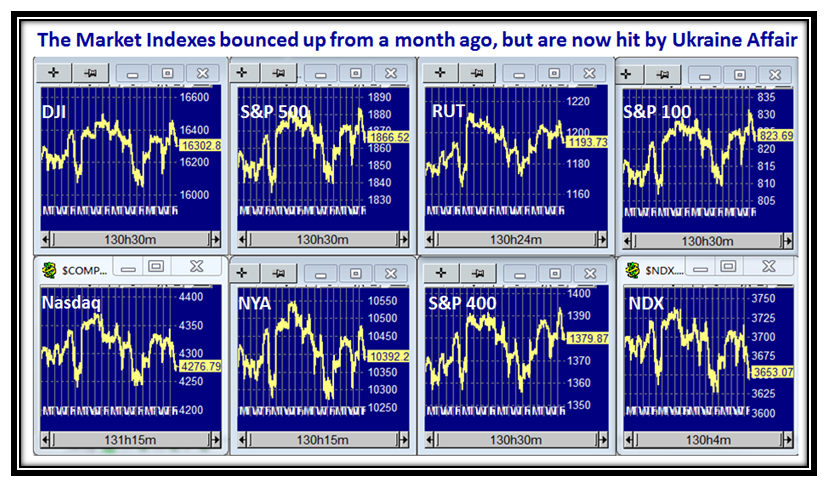 The Small Caps keep barreling along as evidenced by the RUT which is in a solid uptrend as shown below: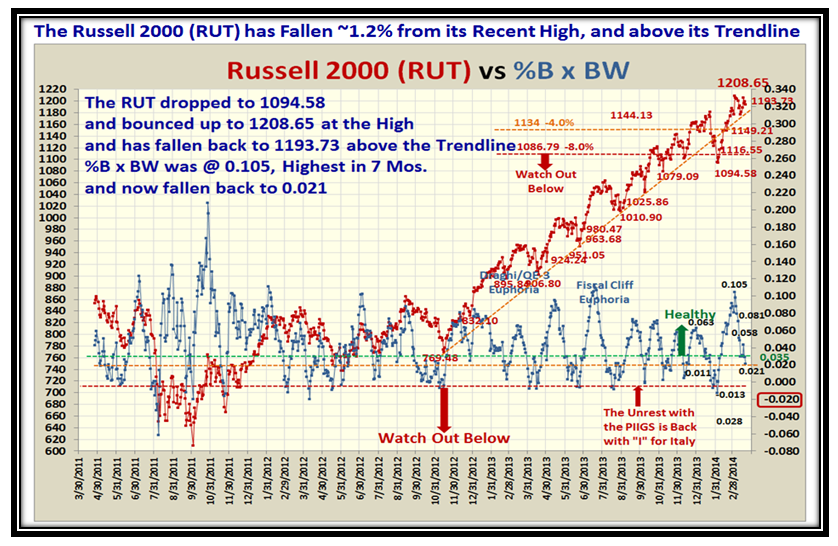 The Canaries are dithering around and have lost their chirp with a minor roll over to the downside: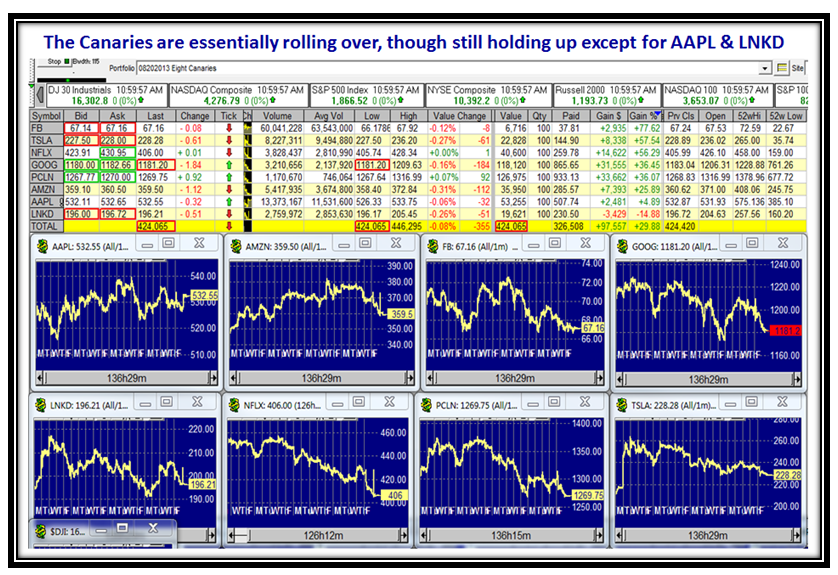 The S&P 1500 is essentially at Stalemate on Grandma's Pies, and we may be headed down further: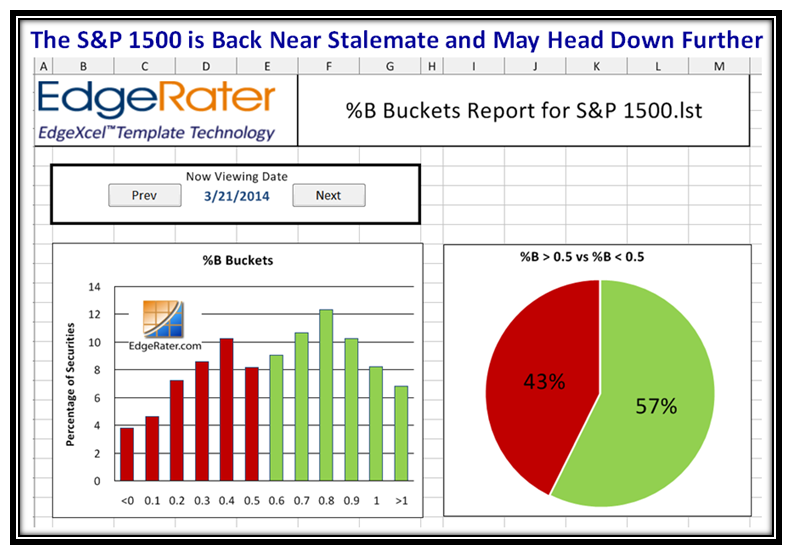 …Our favorite chart shows the "Wibbly-Wobbly" state of affairs this past week traders have had to put up with: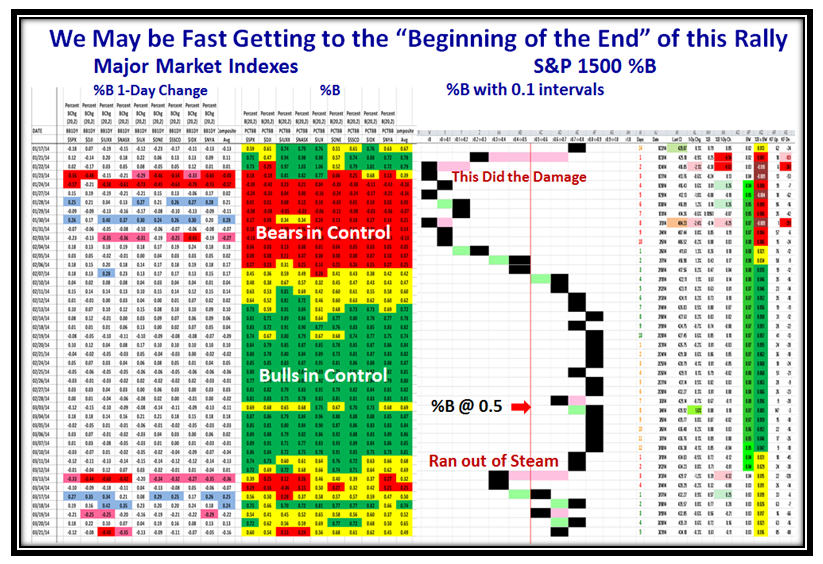 The Internals of Accumulation vs. Distribution is virtually at Stalemate once again, and cliff-hanging: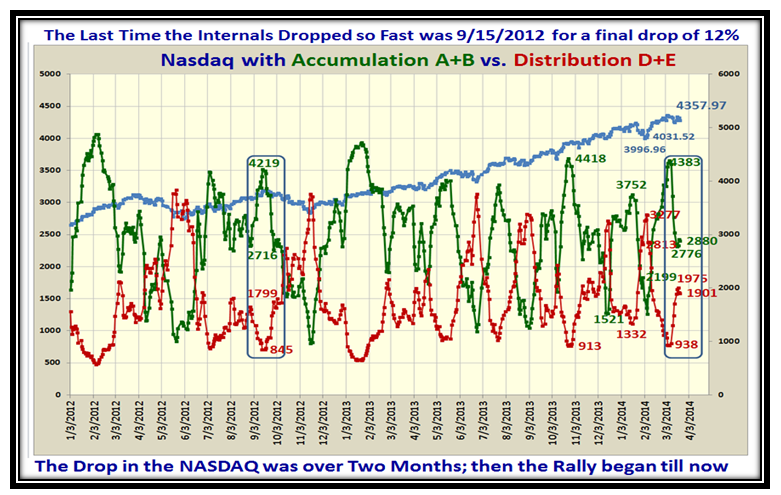 Three Cheers for Chris White, CEO at EdgeRater, who has automated a High Jump Template on the NASDAQ: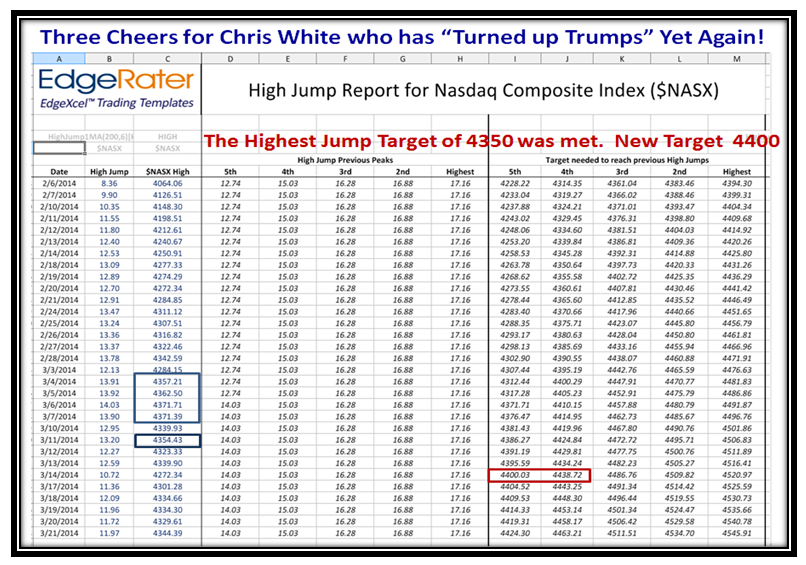 We have introduced a New Impulse Indicator to compliment the Bingo…Its called Bango, overbought Market: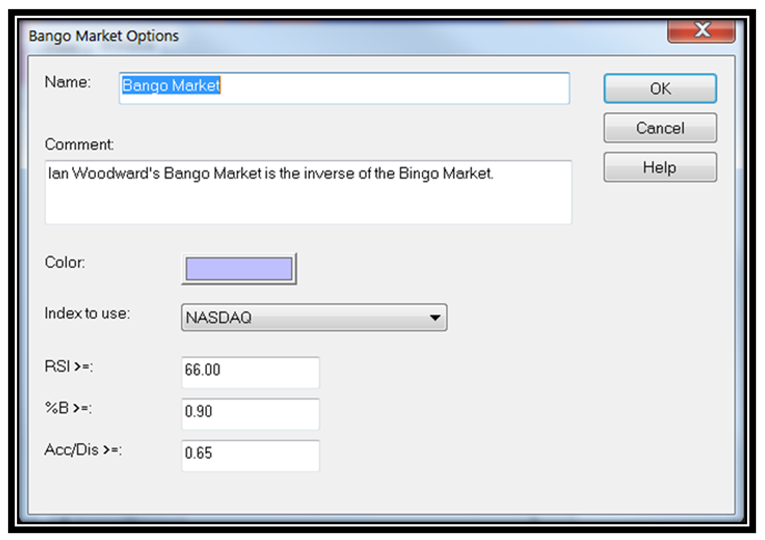 …And here are the recent results for Bango, starting with a Bingo at the bottom: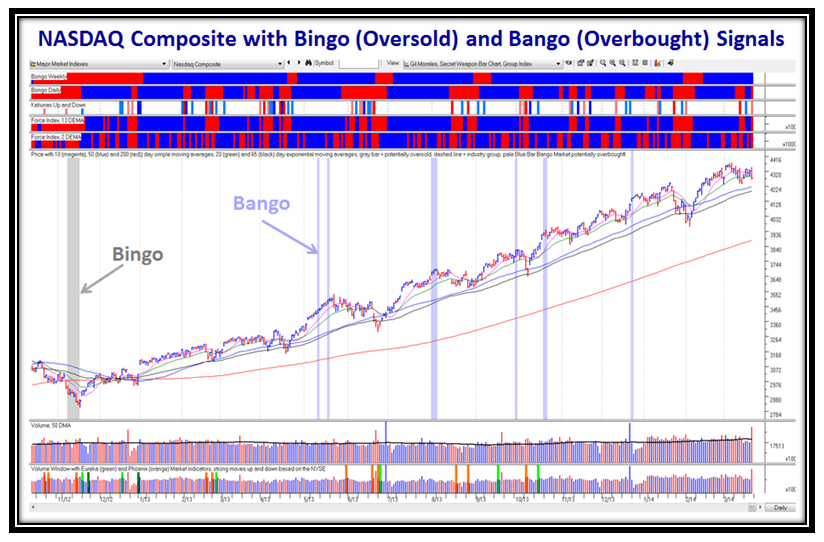 Best Regards, and see you at the Seminar next weekend!
Ian