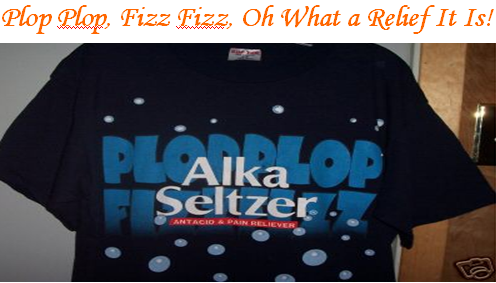 I had a Wisdom Tooth extracted, so I can tell you this was a double relief when the Fed surprised us all with a bigger cut than most of us expected, including myself as I mentioned in my Newsletter.   
It goes without saying that this changes the entire complexion of the fight at the OK Corral as the short term opportunity is decidedly with the Bulls.  How long it lasts is another matter, but as one should expect given the immediate reaction today, the pendulum should swing violently to the upside.  If you have done your homework it should not be difficult to know where the opportunities are and as my good friend, Maynard Burstein reminds us on the HighGrowthStock.com bulletin board, the best stocks right now are just an arm's length away…the HGSI StockPicker lists of 10 stocks.  Many of them were up over 5% today.  Even the Blog Game Plan Index which we have followed for the past six weeks showed all 18 stocks up for a 4% move today.   
It is a little early for me to do tonight's download, but I am sure that we have another Eureka to go with the two previous ones we chalked up a couple of weeks ago, and unlike those which could have been suspect as the volume was low, today has all the right characteristics and is a major follow through day.  Please understand that there are times in the market where one can have a skewed price and volume change as we did on the downside on August 16 when there was chaos to get to the exits that day.  Likewise, those who were short the market had to cover quickly so it is natural days like today will not necessarily reflect the full mood of the market.  So keep this in perspective.  Have no doubt about it that the Psychology has turned on a dime…for now.  
However, for the short term, I expect one can throw darts and get a decent move in many stocks.  There are opportunities that range from rounding up the usual suspects that I have already mentioned where Technology, Telecom, Health Care, Materials and Energy are where the action is, to finding beaten down stocks in beaten down Industry Groups such as the Home Builders and Financial Stocks. A further clue will be how the Brokerage Stocks behave in delivering their earnings reports this week.  Lehman Brothers delivered a 7c surprise to day with $1.54, and Morgan Stanley is due to report tomorrow.  Lehman indicated they had about a $1 Billion write down if my memory serves me correctly, so there is much to watch this week.  My suggestion is that we need stakes in the ground quickly as I have shown you they give you pay dirt at critical junctures: 
I have a list of 19 Home Builders and they delivered 7.78% today based on buying 100 stocks for each company, all green, with Hovanian (HOV) producing a hefty lift of 28.42%.

 

Put together a User Group of these and watch them to see how they perform.

 

Do the same for beaten down Brokerage stocks. 

 
What's the big deal?  The best way to understand the underlying pulse of the market is to focus on these since the injection that the Grand Old Duke of York just gave us was to measure Risk Management and decided to do this unusual action (for him) to put life back into the economy.     
It goes without saying that it won't be long before the Inflation Hawks will be out in droves even before the dust settles, and others will be moaning that the dollar has gone to pot, being at the lowest in years for a long time.  You can rest assured that if this medicine does not do the trick particularly for easing liquidity and incidentally helping the Housing Industry, watching these two Industry Groups will soon tell you that the medicine is working or is a flash in the pan.  Whether this is putting off  what many feel is the inevitable of a recession or that they acted before the rot really set in to accomplish a soft landing remains to be seen, but at least they can't be accused of pussy footing around.   
On a personal note, we had the pleasure of Dave Baratto visiting us from Texas for the Saturday Meeting and he went away armed with all sorts of goodies that I will cover at more length at the October 27 to 29 Seminar in just five weeks time.  If any of you are in L.A. on the third Saturday of the month you are welcome to join us for an afternoon of FUN.     
Understand that I can't cover the water front in one blog note, but I have given you plenty to chew on.  Besides, the pain killer for my tooth is wearing off and yes, I am looking for some sympathy!  Best Regards, Ian.