Wednesday, March 26th, 2008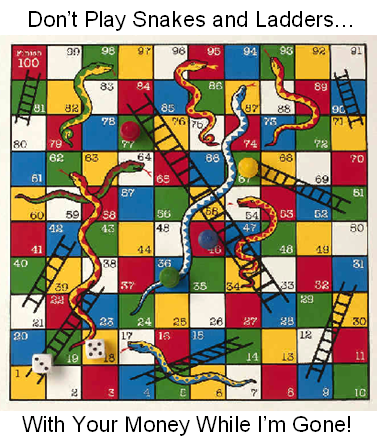 To all our faithful supporters, I am busy tied up with Ron preparing for the seminar this coming weekend.  While I am away, please be careful not to play Snakes and Ladders with your money.  We have lots of Winky-Winkies for you this coming weekend, and we look forward to seeing you in sunny Palos Verdes on Saturday.

 

Best Regards, Ron and Ian.