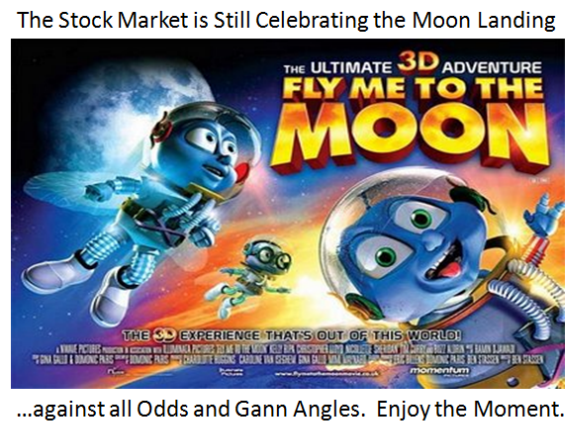 At long last we have a decision on which way this market will move given today's
substantial rally, which pushed through the bugaboo level of 956 and plagued
this Market for the past two months plus.  We had a 9% correction from the top,
and now we are headed for the next target of 1000. 
The Golden Cross which I discussed in the previous blog has done its duty and
produced the best one month gain in 20 previous such occasions with a Gain
of 9.07% to close today at 976.29.  Please note that from History the next month is flat, so don't be too excited if it performs according to the past.  It seldom happens, but is always good enough of a target for gov't work.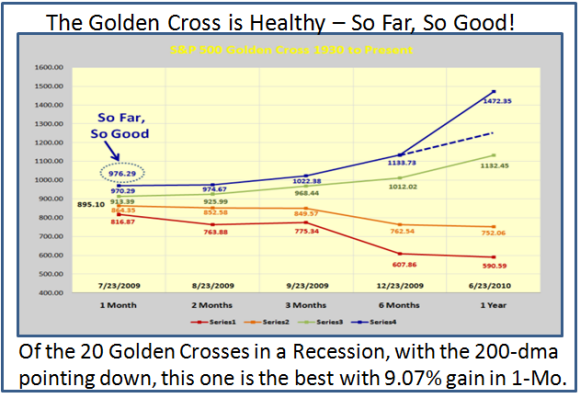 At long last the Saw Tooth Game Plan is again looking healthy, and as you can see
we are again on the high road with an even bigger cushion than before of being
able to tolerate a 10% correction before we again hit the magic number of 880 to
the downside.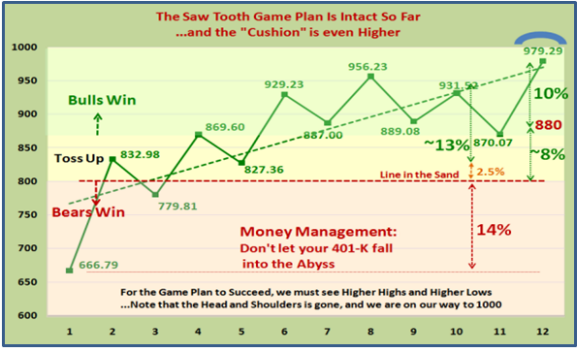 The Monthly Coppock is still up, but the Weekly has corrected over the past six weeks and is now finding a bottom and hopefully will turn up, but not there yet: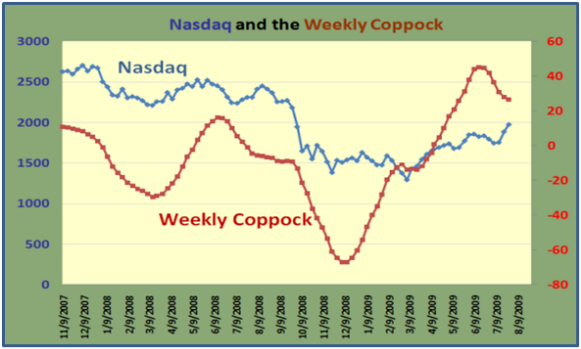 I gave you two sets of Targets on the last blog for the Bulls and Bears respectively, and we will look at the status with happy and sad faces.  The three most important
items are:
1.  The Acc/Dist Vol. Ratio was weak and should return to 1.2 – Currently @ 1.0
2.  The 40-period BB was flat and needs to turn up before Long Term Buy and Hold Investors should at least feel the Market has turned the corner for them.
3.  The High Jump for the 200-dma to the Index is peaking – Currently 12.48%
Here in quick order are the three charts that present the situation: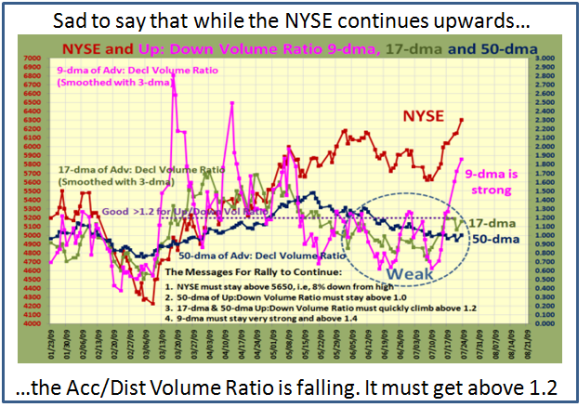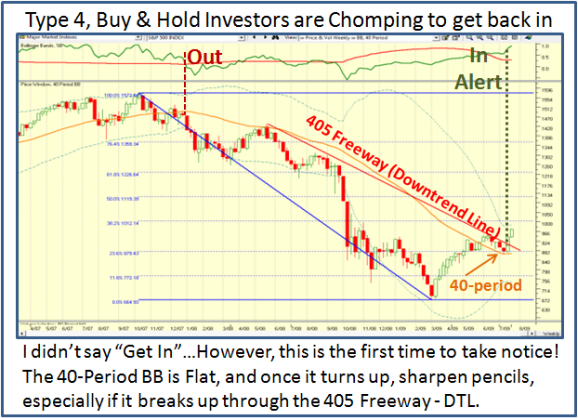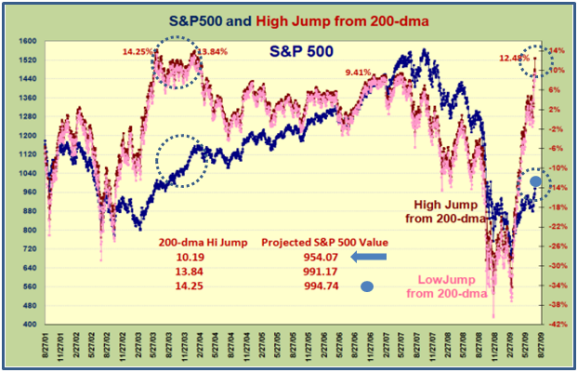 The Update on the Ten Upside and Downside Targets for the Bulls & Bears follows: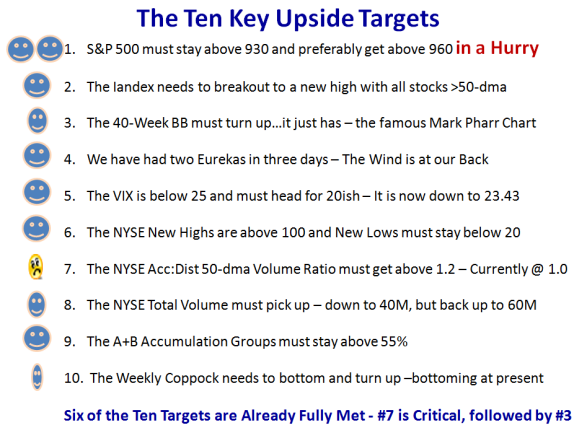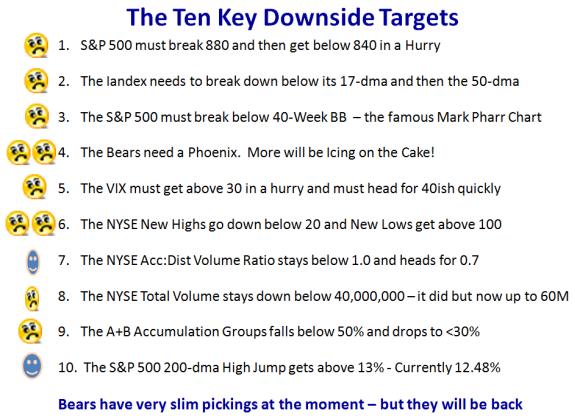 As my boss once said to me "Stick with me and you will be wearing Diamonds for
Suits…Nothing Else!":  Still waiting for the Diamonds.   This market is event driven, and Earnings are currently at the forefront.  Three things still loom:  The deficit, the bail-outs, and health care are other big items.   Markets can turn on a dime.  Take it a day at a time.
Best Regards, Ian.