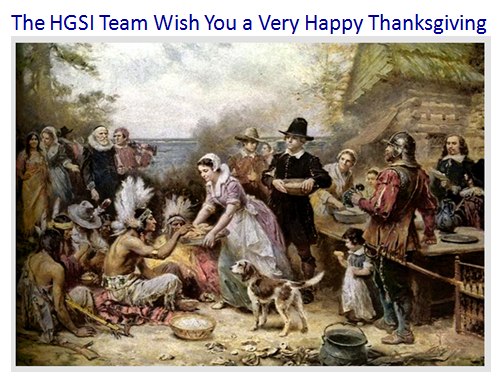 It hardly seems another year has passed since we, the HGS Investor Team, wished you a very Happy Thanksgiving with our special thanks to you all for your continued support.  This time last year we were all in the doldrums but there was a ray of hope for a Santa Claus Rally.  It seems we might have a similar opportunity this year.  At least that is the wishful thinking of the Bulls.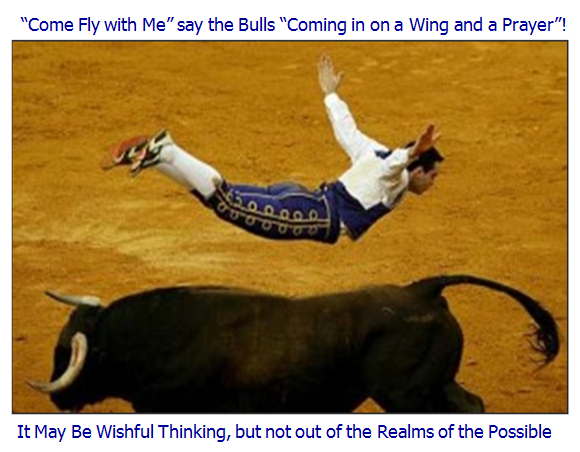 The "Hope" is that the Market is in a similar Bull Rally to that of 2003 and early 2004 when it had a run for 15 months.  So far the Market has rallied over 60%, has taken a breather for the last month struggling to get its nose above the old highs and seems to be trying to make another run.  In the chart below I show what the NYSE has to do to repeat 2003 in the bottom right of the chart.  With luck the NYSE can drive for 8000 if the Rally is on: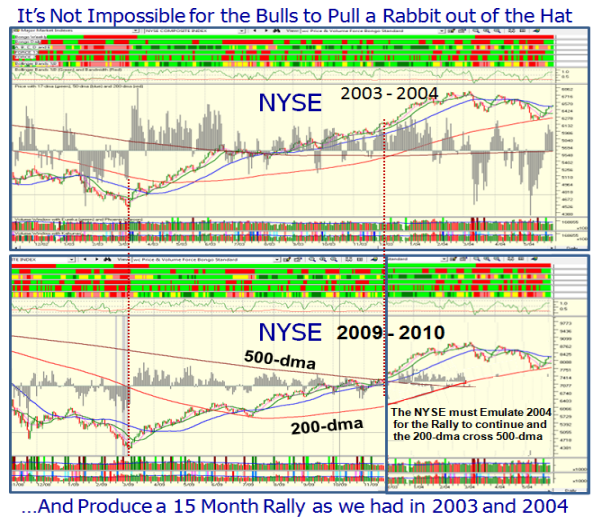 At the October HGS Seminar, I suggested that since the Nasdaq had broken through the 200-dma High Jump of 25% up, the next Target would be best measured by using the 50-dma High Jump and offered 2200 as a likely target. We got close when it hit 2190 a couple of days ago, and if it can break through again, the next target is 100 points higher at 2300 as shown: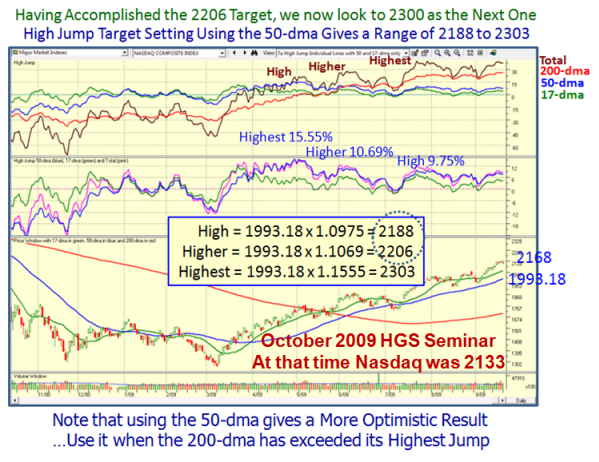 However, as we can see from the next chart, the Challenge is getting tougher as most of the opportunity from the free fall this time last year has been recovered and we have almost recouped the volume vacuum that the Black Swan gave us.  Also the Permanent Open Market Operations (POMO) which the Fed pumped in since March is now over, so we have only the usual Santa Rally to hope will keep this market up.  Don't forget that it behooves Wall Street Fund Managers to rally this market until their Bonuses are assured, but after that there are slim pickings: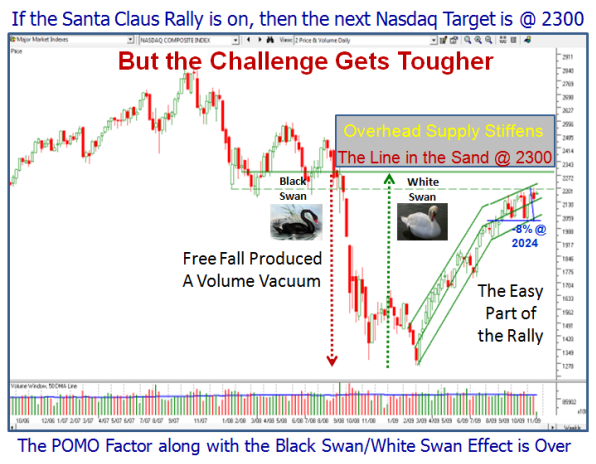 All the best to you and yours fror a Happy Thanksgiving.
Ian.