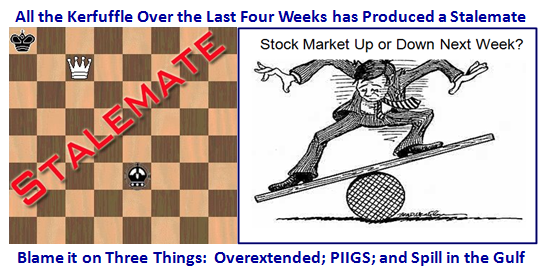 Here are some quick thoughts for the Long Weekend.  Ron Brown in his Weekly Report has captured the essence of the current situation and I have featured his comments below: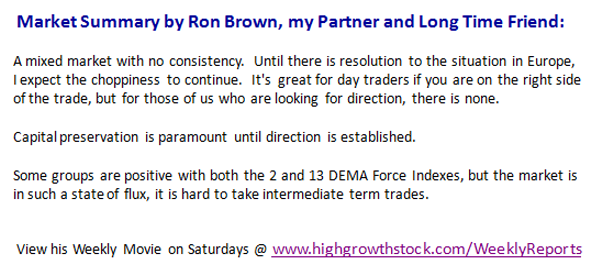 In times like these, use the HGS Strategy for understanding the Pulse & Emotions of the Market using Stakes in the Ground and Measuring Rods, and bolster your confidence with the HGSI Software Impulse Indicators to show you the Roadmap:
The first reason for the Intermediate Correction is the Nasdaq was well Overextended: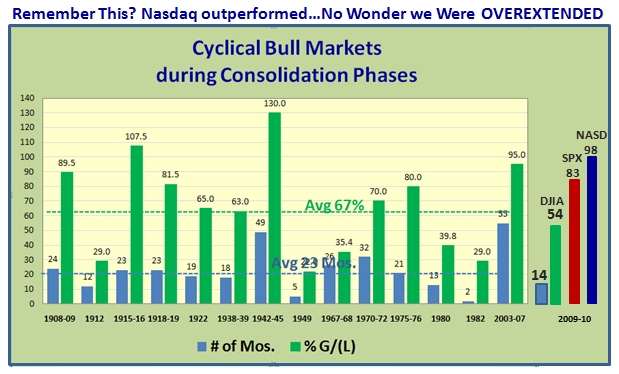 The next several slides show you the news related causes of the unstable Economy of the "PIIGS" and the calamity of the Oil Spill in the Gulf, which have so far led to an Intermediate Correction and is now in the balance as to whether we repair or go down further.  The Bias is downwards, but at least for now the Critical Lines in the Sand I have given you have held.  It shows that the High Jump and Limbo Bar are useful tools for establishing the potential Targets at any given point in time: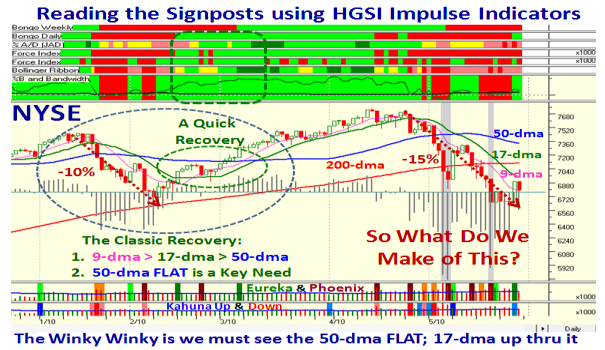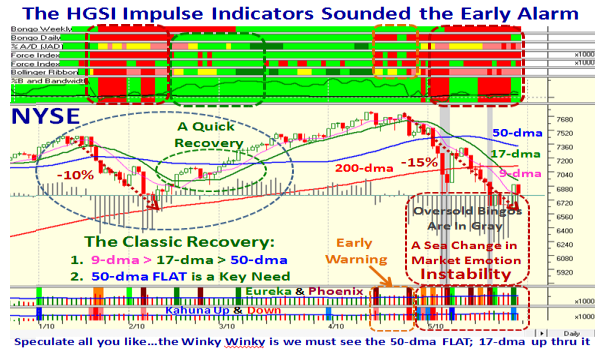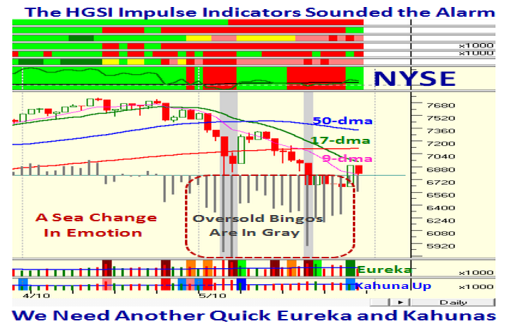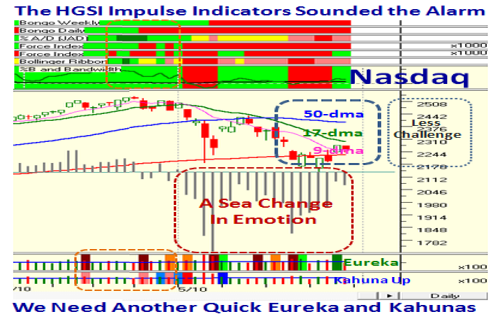 When the Rot set in I told you to keep it simple, and that was to zero in on AAPL, being the leading stock with lots of fresh Halo.  Note that although it too has suffered from the recent buffeting, it is holding up and may well be the signs of good times to come, but longer term players must still be patient: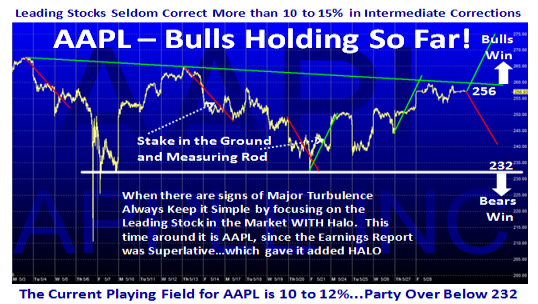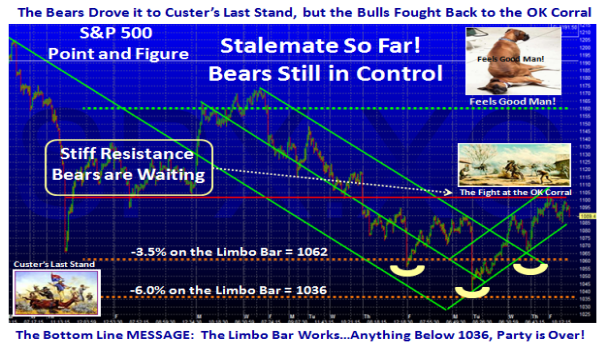 The Immediate Targets to Watch For:
 Type 1 & 2 Traders play to your hearts content since you are nimble, but I wish you luck if you are to put up with the intra and inter day volatility where only the quickest of players can stay on the right side of the market and win.  Types 3&4 be patient, and remember just these few solid Stakes in the Ground and Measuring Rods:
1.  We need more Eurekas confirming the Big Players have REALLY turned bullish
2.  The strength of their conviction will be with Upside Kahunas (1-Dy Chg in %B) firing at the same time
3.  Look for the 50-dma Flat with the 17-dma coming up through it at the 405 Freeway which eventually will happen "In the Fullness of Time".  At that stage, Bongos Daily and Weekly will be Green, Force Indexes will be Positive and the RoadMap to Hog Heaven will be screaming GREEN!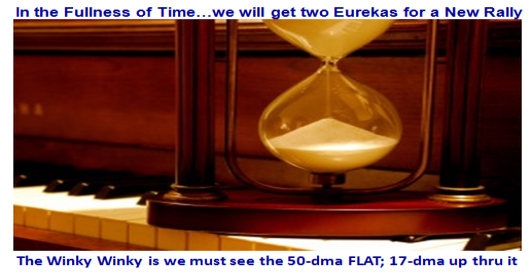 It's not difficult with the IMPULSE INDICATORS we have in the HGSI Software.  Your comments and feedback below are always welcome in return for what the HGSI Team of Ron, George, Matt and I give you.
Best Regards, and spare a thought for our troops abroad and those who gave their lives for this country.  Ian