It's the final day of the U.S. Open so I will limit my commentary as in addition to that, the news is obvious we are so oversold that we are due for a Bounce Play.   The last two attempts have been putrid, so all signals point to more to come on the downside.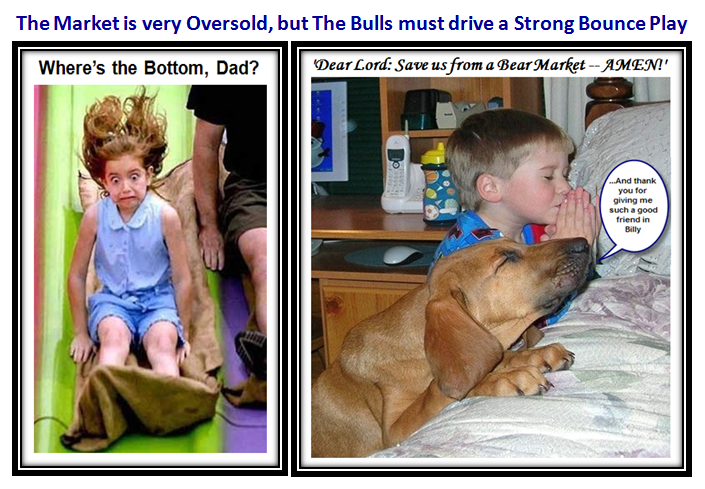 …And here is the disappointing picture for the last two Bounce Plays…there is absolutely no enthusiasm by the Bulls in this Market.  The latest zinger this past week came from the problems in Greece, which impacts the Euro, raises the Dollar and takes the Market  and its Indexes down: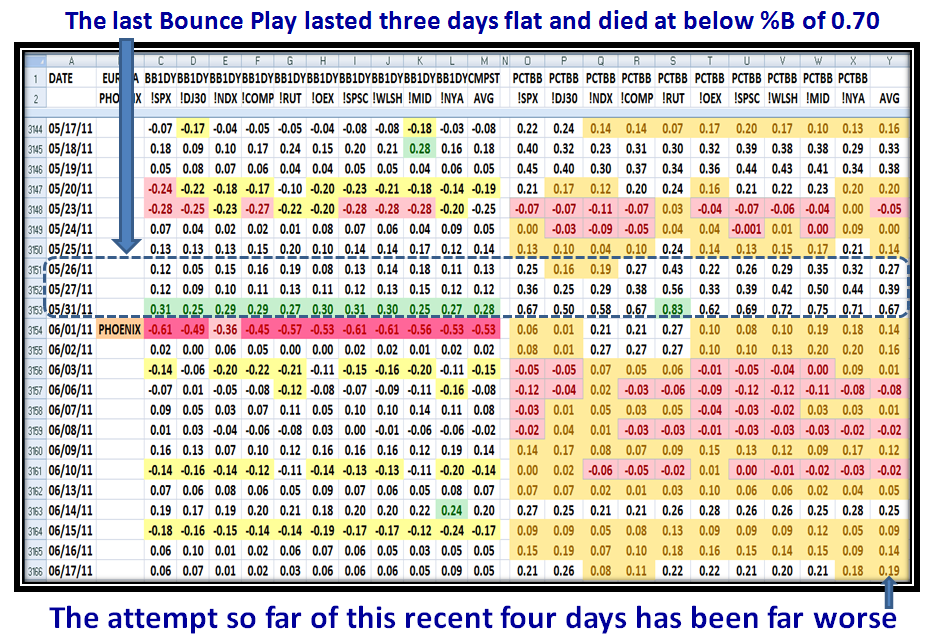 This next chart shows that we are in Correction at levels not unlike the Flash Crash a year ago, but we are still only about half the distance down from the recent high.  That's the good news…the bad news is that the Market Internals are so weak that even a respectable Bounce Play will be suspect to a "Fakey" so don't get too excited before any rally has shown its strong stripes to the upside: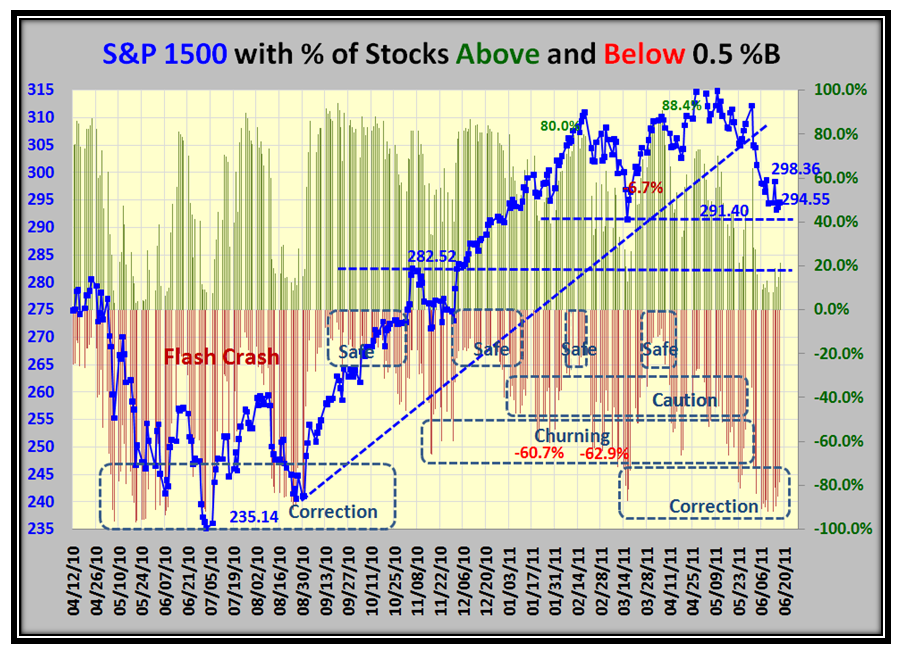 The Gloom and Doom of Bucketology continues to show the pitiful Oversold nature of this market…we badly need some "Green" Buckets: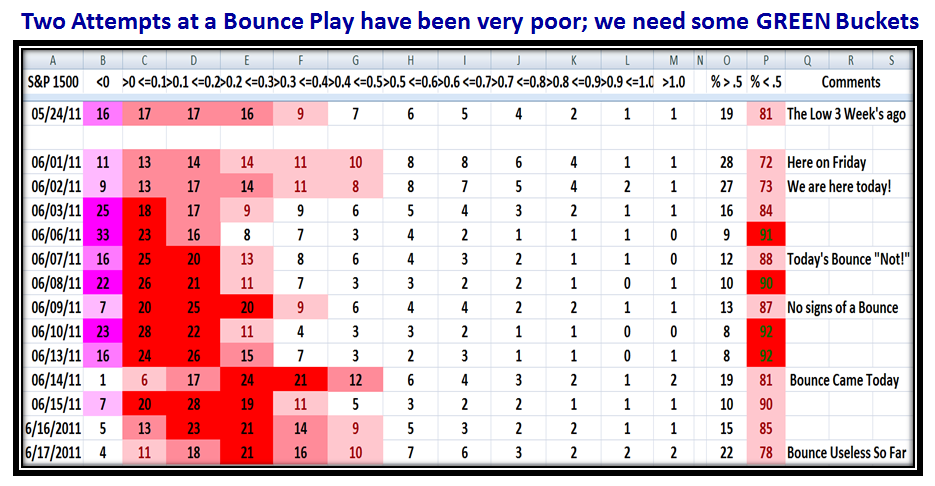 One more picture to show that we are down at Flash Crash Levels…note the Bounce Play Fakey Green Bounce in June 2010 before it faded not once, but twice more: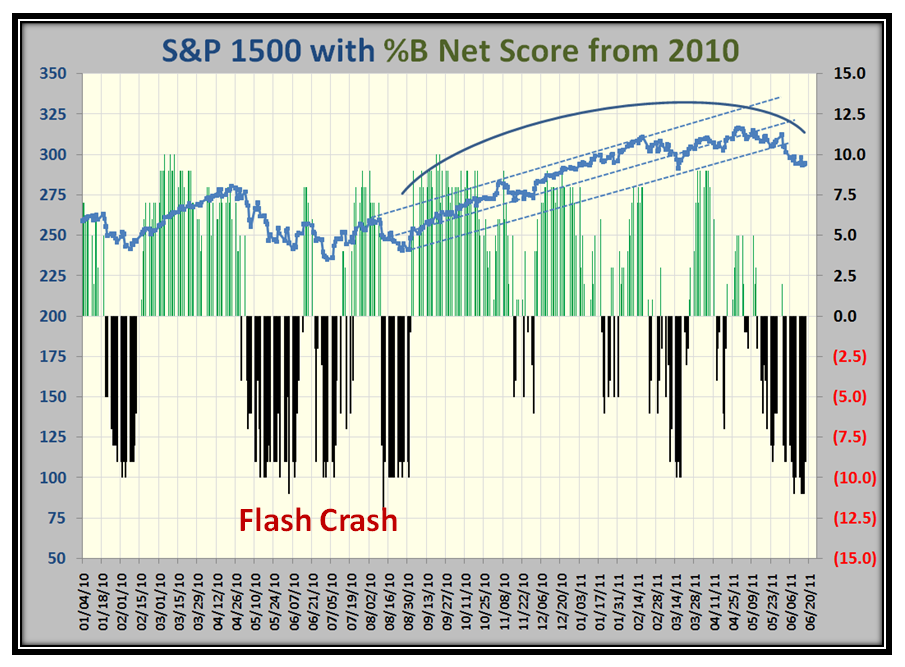 And those who avidly follow the McClellan Summation Index see that it has rolled over and now is setting up for "Large Separation of Postings":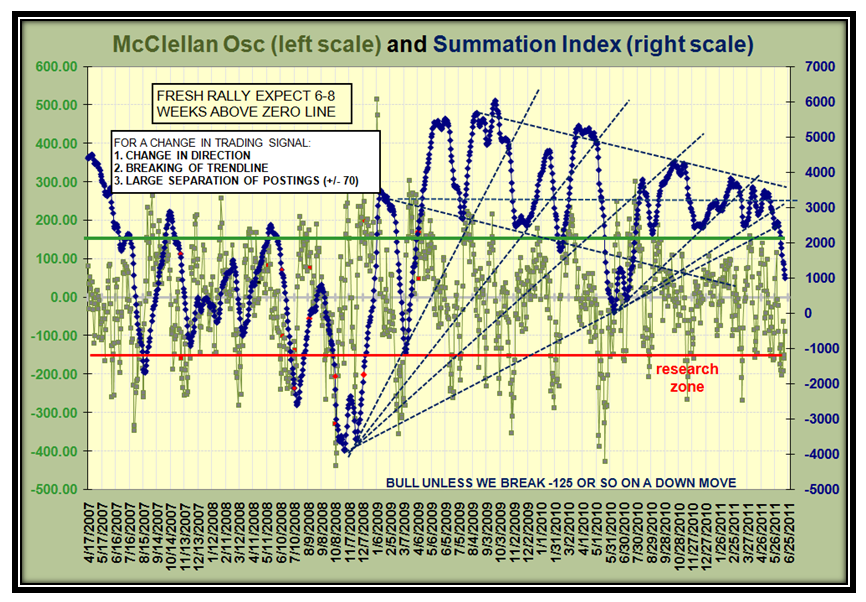 Last week I couldn't resist showing a caption of "It's a Long Way to Tipperary" as my grandfather taught me when I was a little fellow, meaning we have a long way to fight back through all the overhead supply  as the number of stocks above the 200-dma falls precipitously towards the red line of 30%: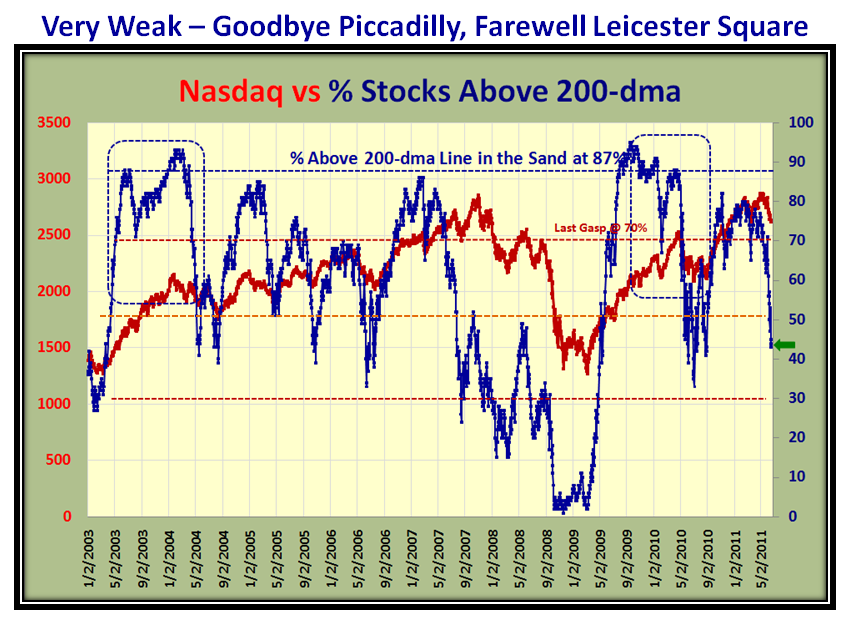 …And Finally, we have had to change the Canary in the Coalmine to NFLX since the original one, AAPL, rolled over a week ago.  Watch 230 like a hawk: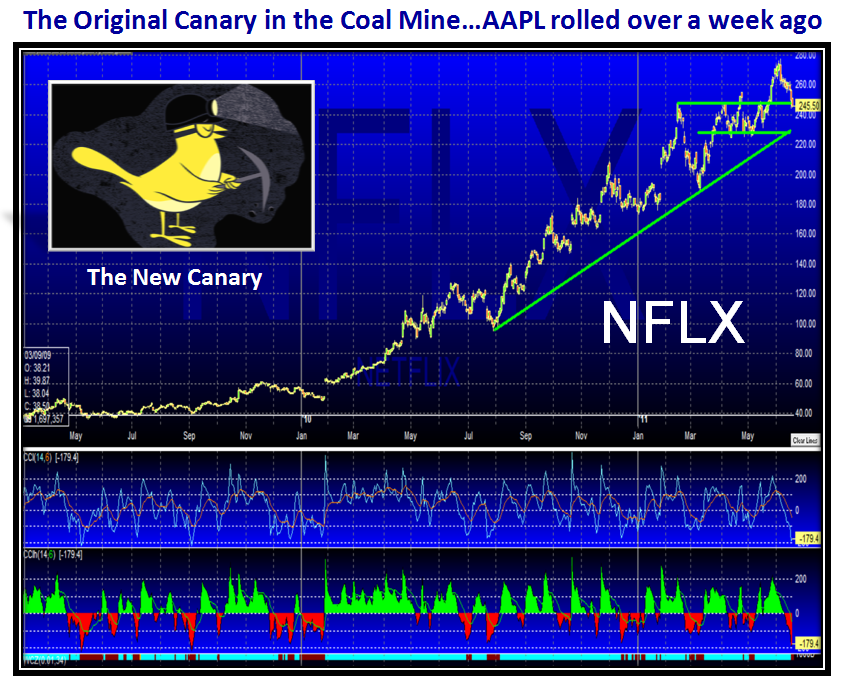 Now to enjoy watching the new Phenom Mcilroy win his first U.S. Open.  Keep your powder dry and don't get "Fakeyed"!
Best Regards, Ian.