A Happy 4th of July to you all as we ponder where this market goes next week.  Those who have followed my blog these last few weeks got the Game Plan alternatives over a week ago with the last two blog notes.  So now we come to the Fork in the Road at the Crossroads: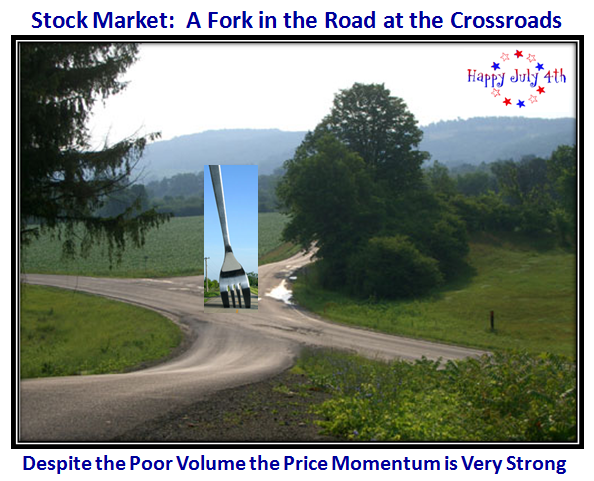 This past week was a Blockbuster in terms of Price Gain from an Oversold situation, the likes of which broke all records in its momentum.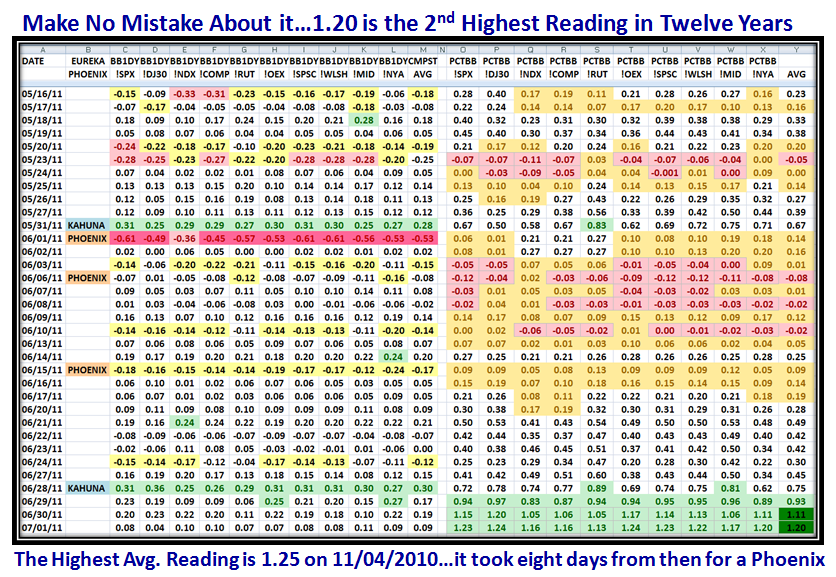 The $64 Question is whether this is the start of a decent Summer Rally or just a Flash in the Pan due to a confluence of three forces that came together  simultaneously to cause the explosive move this past week: Window Dressing, the End of the Quarter and Half Year, and a Market that was so Oversold that at least a Bounce Play seemed certain to be on the cards, especially as two previous attempts fizzled before they hardly started.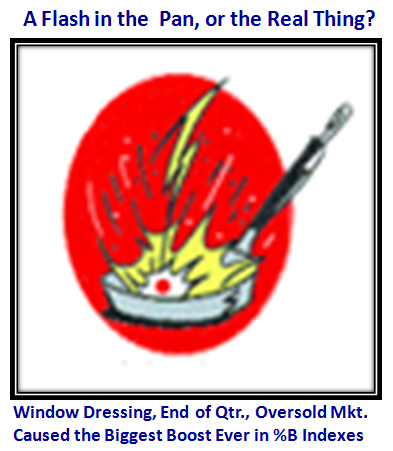 Just look at the results of the Buckets and especially the 48% of S&P 1500 stocks sitting above the Upper Bollinger Band in Bucket >1.0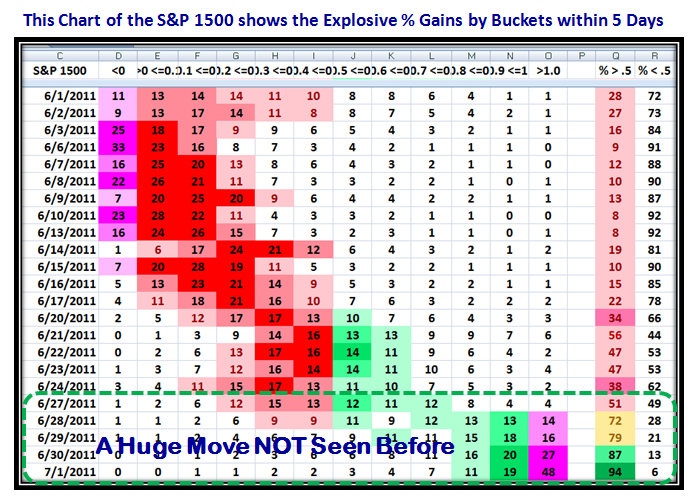 That 48% or 724 stocks is the highest on record, so this again was no ordinary move: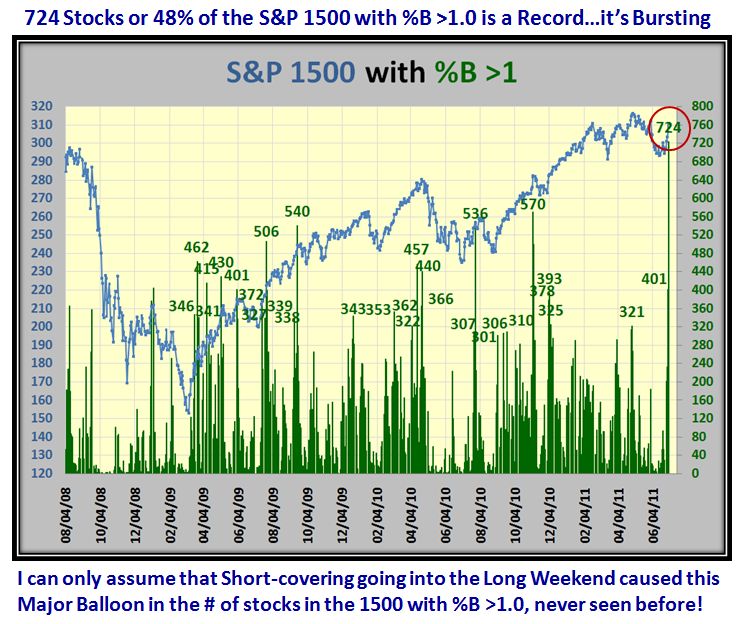 …And if that is not enough, here is the result of that Bounce Play which has materialized as I hypothesized last week: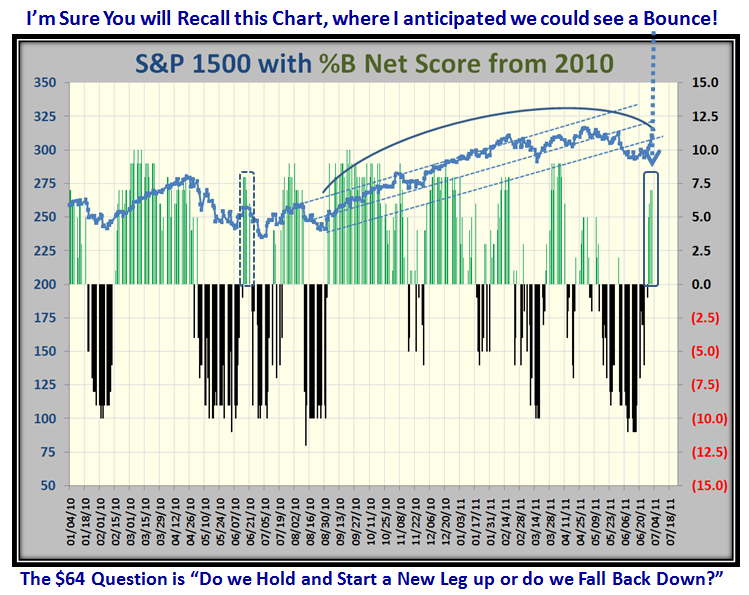 Here is an update to the picture I gave you last week showing two alternative Scenarios for this coming week…The Fakey will be easy to spot: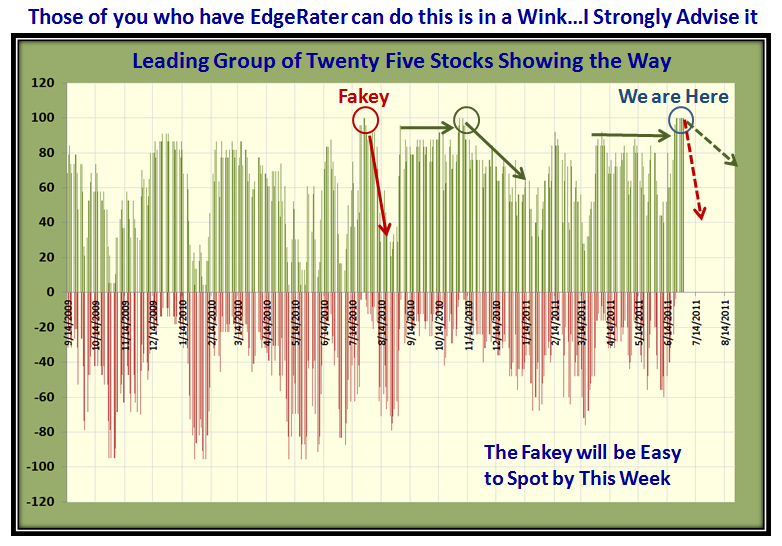 …And here is how the Canaries performed this past three days since the previous one with the improvements in % Price Gain (shown in white):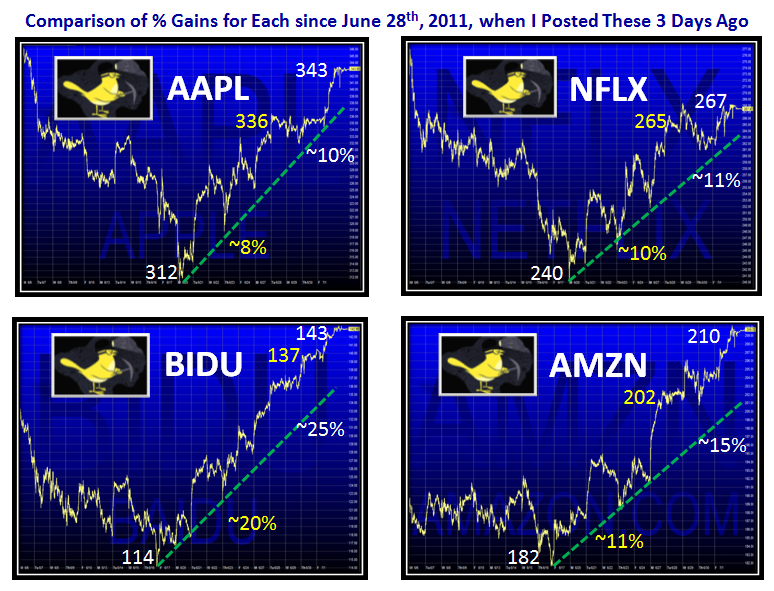 So there you have it, and again a Happy July 4th to you and yours.
Best Regards, Ian.