Last night the Futures were up strong, the Market opened up and then slid for another Bungee Jump.  We are only 30 S&P 500 points from the -8% line in the sand, then it's left in the lap of the gods.  We need a $5 Trillion Coin to solve the problem: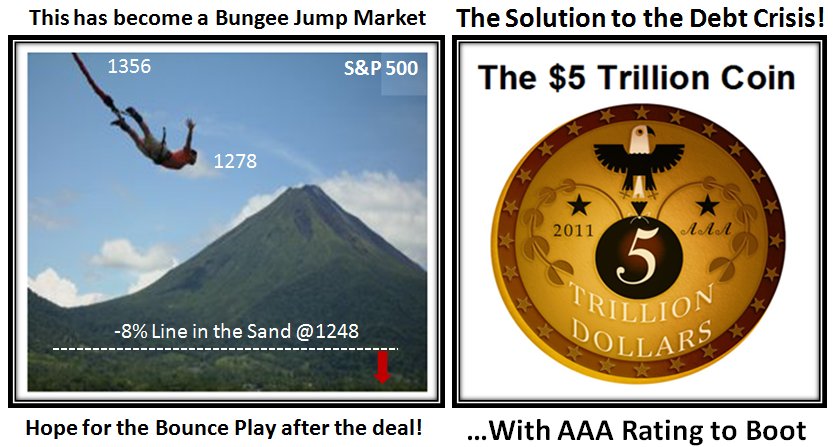 As the caption says on the next chart: One more Day like these with a big sell off and we will be "Bungee Jumping" to Flash Crash levels: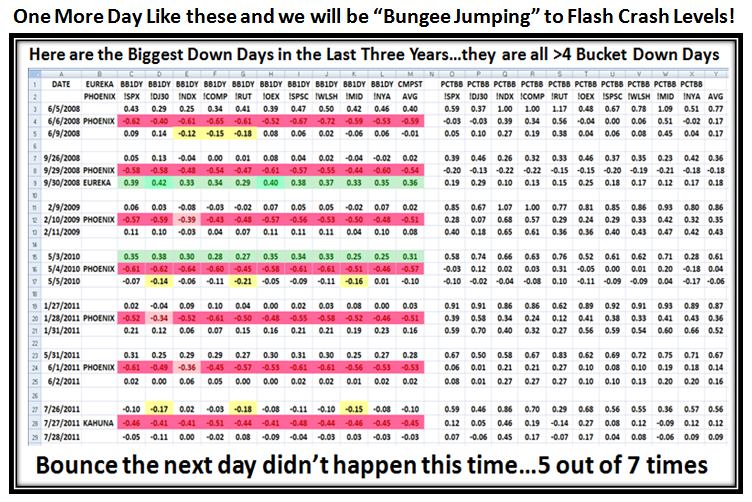 We are currently sitting with 25% of the S&P 1500 stocks in Bucket <0 (Below the Lower Bollinger Band).  It won't take much to drop this to Flash Crash levels of 62%, and then Heaven help us if we swoon to Black Swan Days of 75% should this all blow up in our face.  However, with the Market so oversold, we can expect a Bounce Play if this Debt Crisis is resolved by tomorrow, particularly since the Institutions have not opened the floodgates to the downside yet: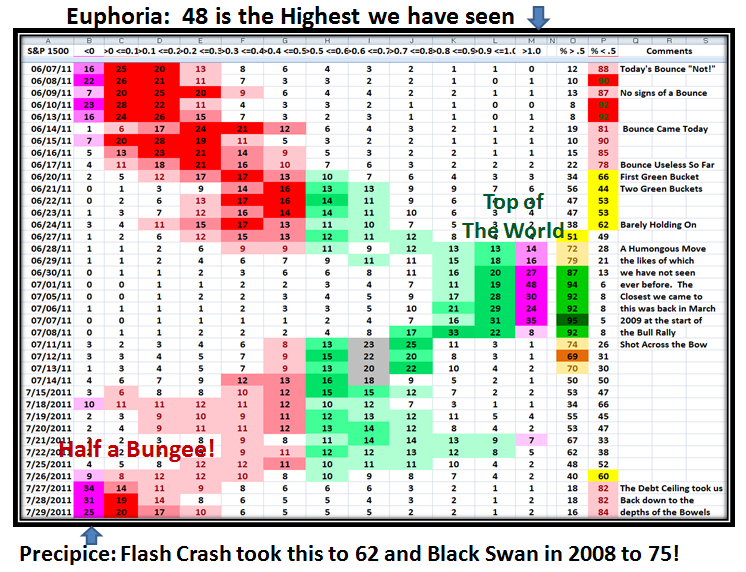 So far we have experienced the drip, drip process of a Market in Correction; the one-year trendline is now slightly broken to the downside, but with all the kerfuffle on the Debt Crisis the market is only about 6% down from its recent high.  Fortunately the Earnings Reports have been rather robust with over 72% beating Analyst Estimates.  This is particularly good when the likes of GOOG, IBM and AAPL all come in with strong reports: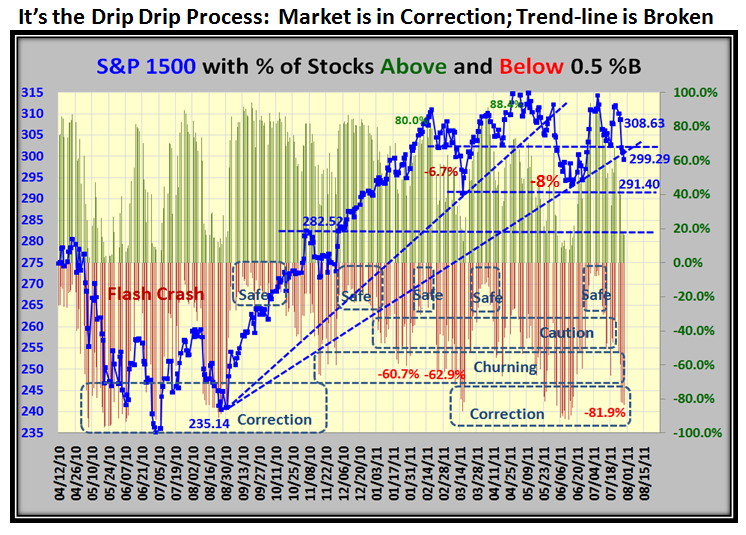 The bottom line is that the Bears can turn on the floodgates spiggot if we drop another 30 points, while the Bulls have to wait for 72 points higher before it "Feels Good Man!"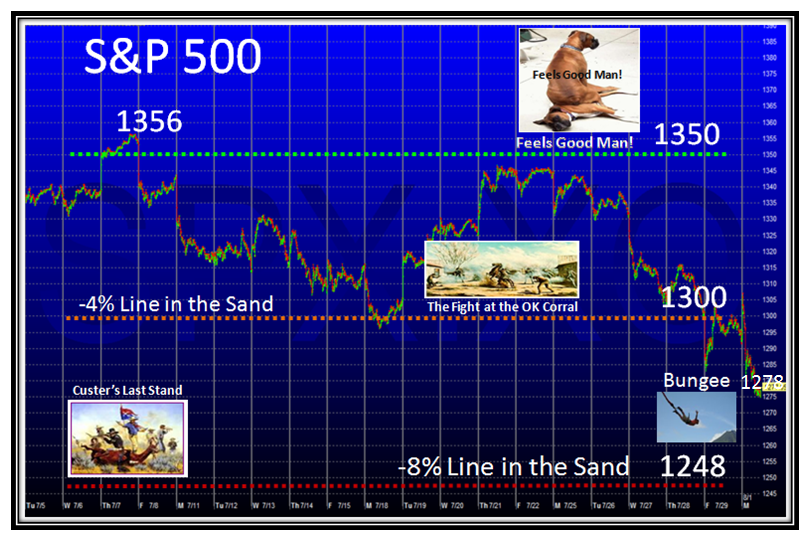 Good Luck to us all…we need a bit of it these days.
Best Regards, Ian.