As we well know the Market has been gradually troting up in sync with AAPL, but seems to be running out of steam for a much deserved rest.  It got its first shot across the Bow and we shall see what next week brings.  As AAPL goes so goes the Market.   Meanwhile, those who took the time to listen to my video which I did with Chris White of EdgeRater on Tuesday will see that the good stuff I covered worked well today.  If you haven't seen it trot over to his website and enjoy.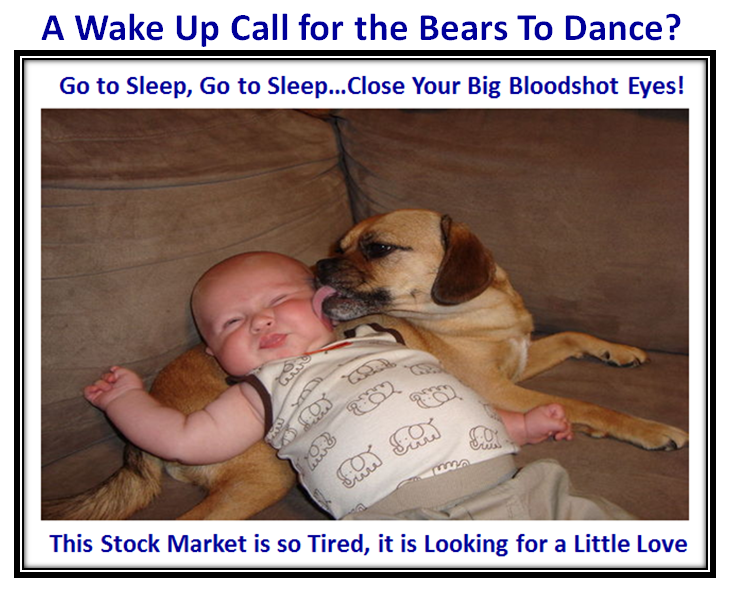 Here are six Major Market Indexes and it doesn't take two minutes to see they are all well extended over the past 20 day period.  Many retraced to the "White Line" that suggests support from the last six days or so, which all lost today with about a 0.8% drop…not big enough to cause panic at this stage as the Volume was not unusually heavy: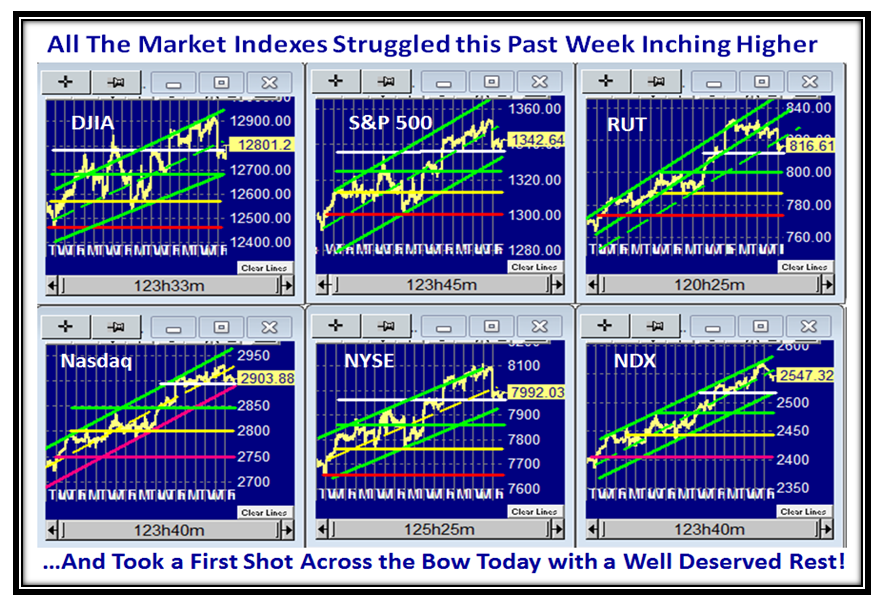 If next week these Indexes hold support at around this level then the inference is that they will attempt to go again, and if not, they better not drop below the Green Lines on heavy volume or this might be something for the Bears to get excited about.  As I covered in the video, the new Woody Indicator worked well the last couple of days against the targets I gave and especially today when viewed in conjunction with the VIX and more so the TVIX, and here is where we stand tonight.  If you have the stomach to play the TVIX and watch the market all day, you can make some impressive gains in a matter of a few days, but you had better be as quick as a Lamplighter!  Don't blame me if you get caught.   However, Woody signals these moves with even bigger volatility, so enjoy: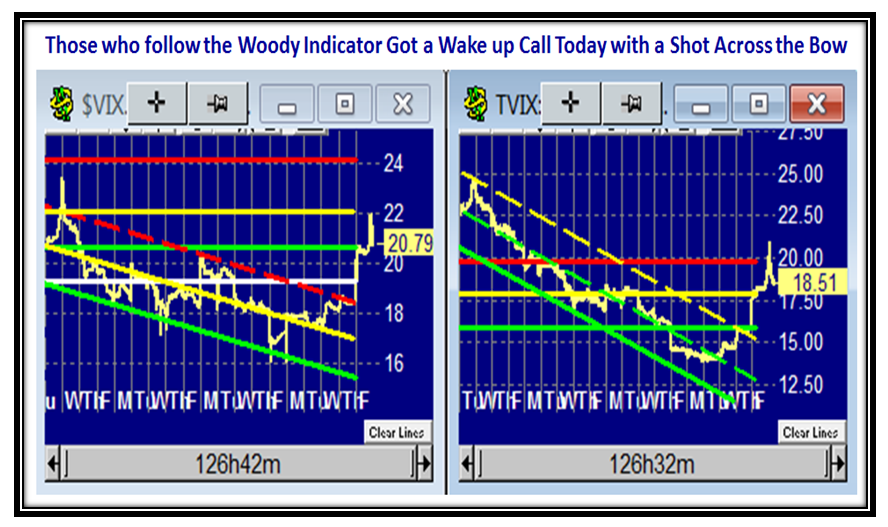 As a reminder, here are the three subject videos which I am sure you will enjoy from Chris, Ron and myself.  You will find them on the Link I have provided you below.  They will be with the rest of the Videos on the Course just completed by scrolling down the right hand side.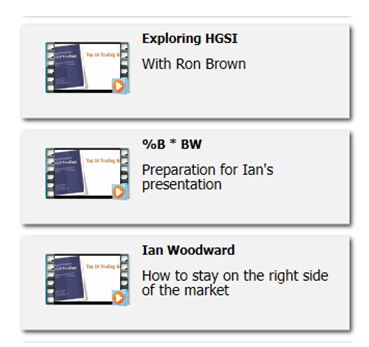 Best Regards, Ian