Gloom and Doom have set in as Consumer Confidence declined -14% this month and we are hanging on by our finger nails for a solution to the Fiscal Cliff, which at this stage seems inevitable: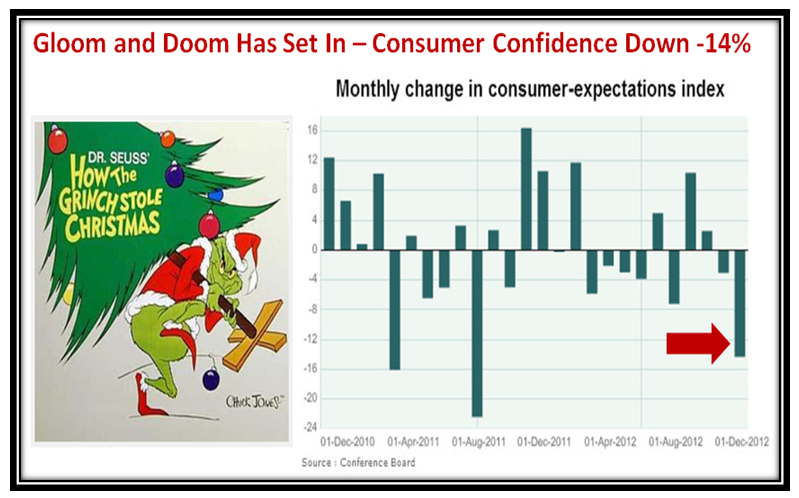 The Tell-Tale sign two days ago that the Big Guns were trying desperately to prop this market up was the complete reversal from a sharp drop on all Market Indexes to finish with what I call Spidery-Leg Syndrome where there is a long tail on all the candles for that day: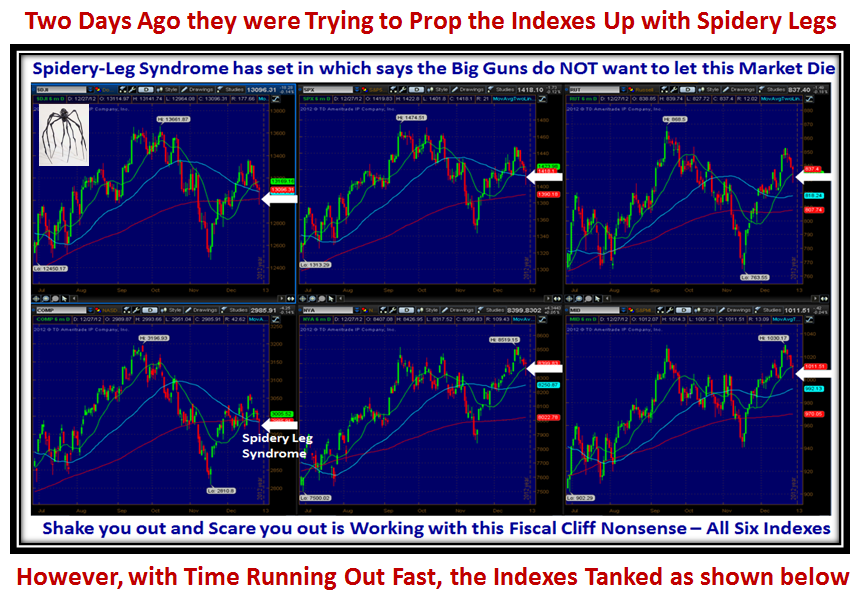 Then reality set in yesterday, when the rumors persisted that the powers that be were deadlocked and the Markets all took a dive of around three Buckets down for most Indexes on %B, though on light volume.  This indicates that we await Monday's News before we see the floodgates open or there is a sudden burst of energy to the upside during the half day of trading, when most have already packed up their troubles in their old kit bag and left to celebrate the New Year.  The odds favor  a continued decline at this late stage of the game: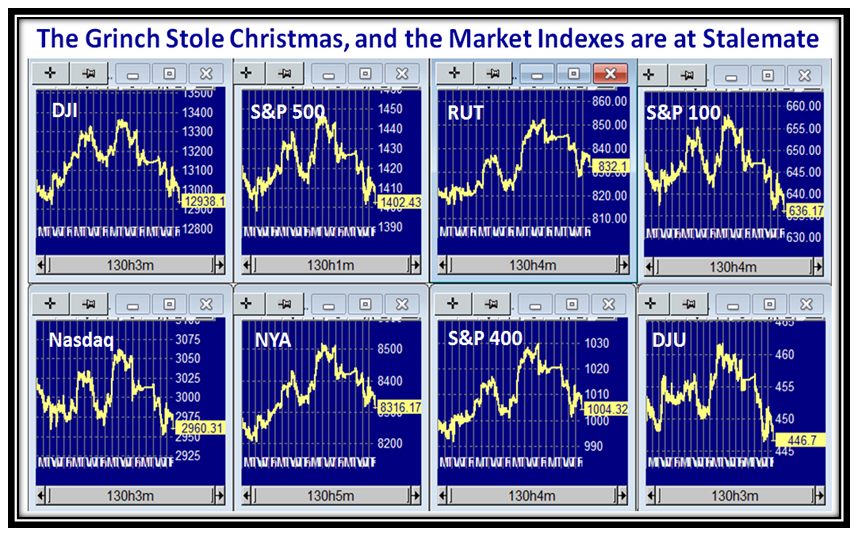 Even the brightest of optimist's will admit that nine buckets down in five days suggests more pain to come: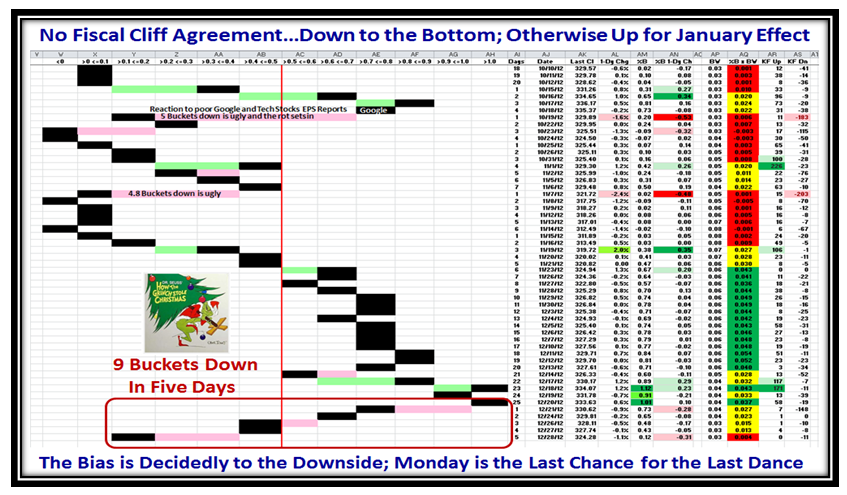 Likewise, Grandma's Pies suggest the Bears have the upper hand as we switch to 60:40 red over green in one day: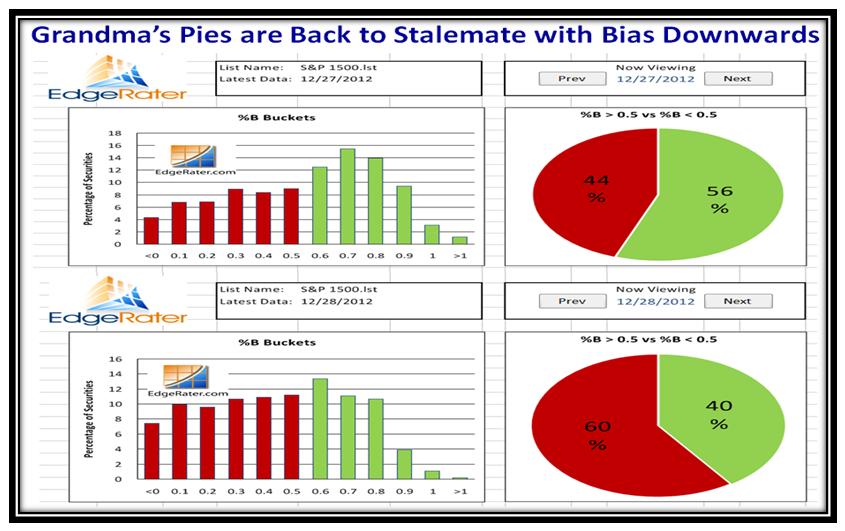 The lagging Indicator of the Accumulation vs. Distribution Ratio is also drooping down to 1.65: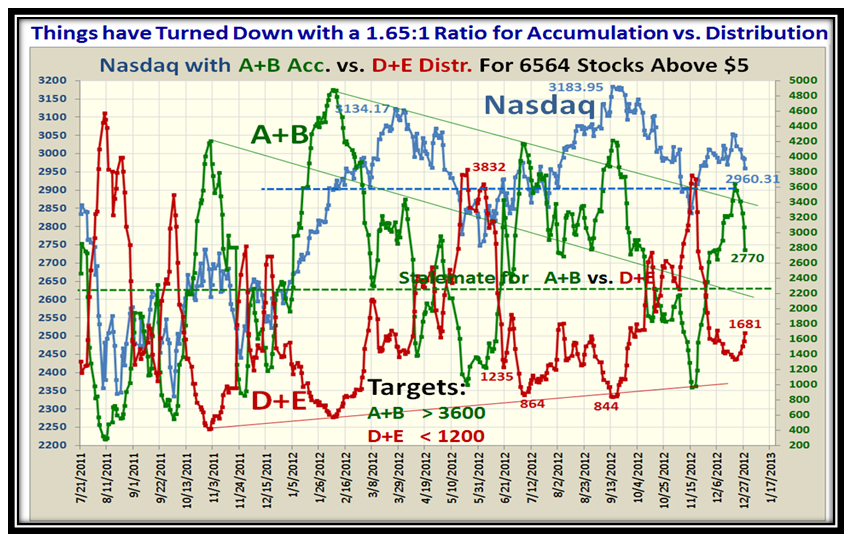 But of all of these Indicators we sit up and take real notice when %B x BW has an Upside Breakout on the VIX: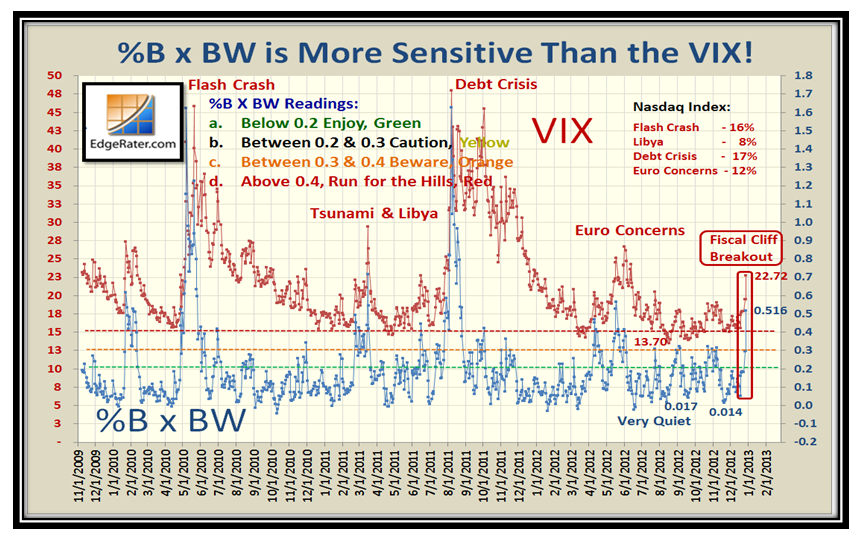 To confirm the predicament the market is in as we toddle into the uncertainty of the new year, we always look for a push up in the Small Caps as defined by the Russell 2000 (RUT) with the so-called January Effect and it is drooping: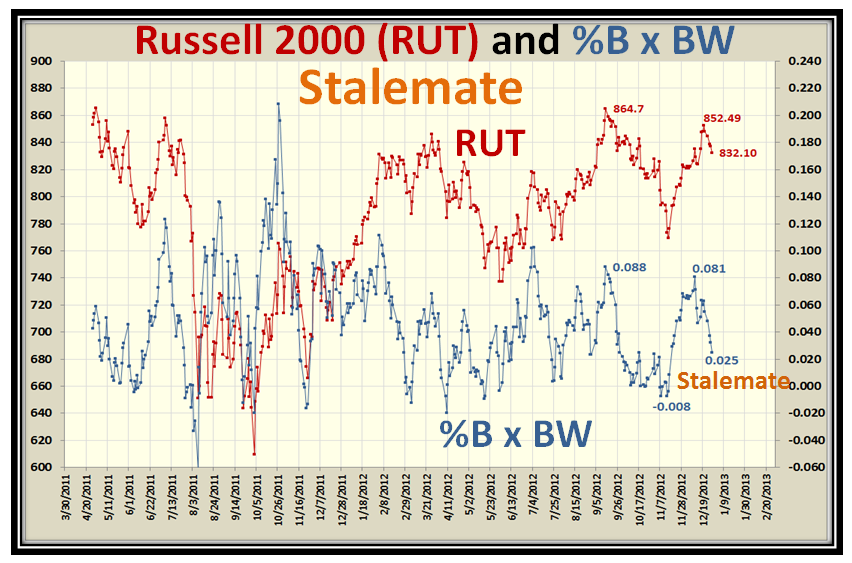 …And last but not least we have the new work of Dr. Robert Minkowsky which shows promise when we look at the Normalized Average %B Oscillator for seven different Market Indexes in that we must wait for a potential last gasp bounce at 0.75 before the Markets tank.  With the current reading of (0.55), we should expect to trundle down to at least (1.375) before there is hope of a Bounce Play.  Note also that when there is exhaustion to the downside signified by a reading of (<2.00) for an oversold condition, we should expect a new rally to commence with two Eurekas within a few days of each other.  Meanwhile we practice "Fiscal Cliff Diving"!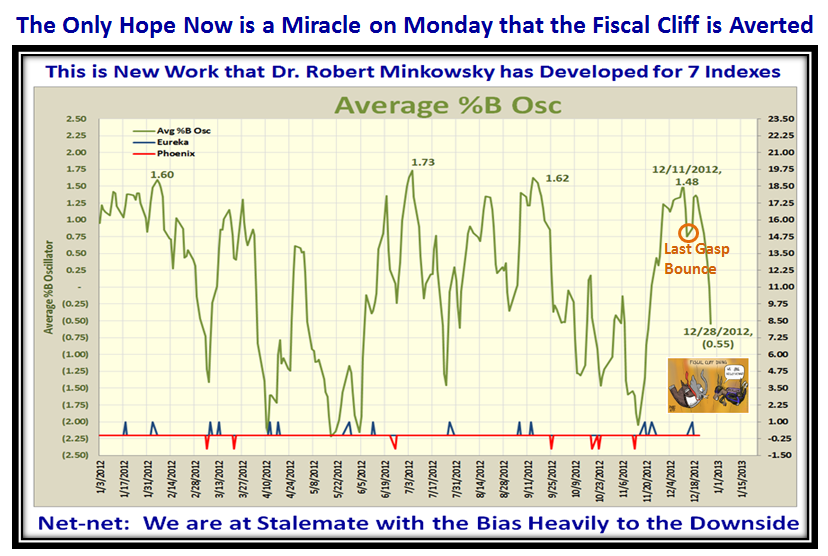 So, let me wind up this story for the old year as the HGSI Team wish you all a Happy New Year as we sing "Hi-Ho, Hi-Ho as off the Cliff we may go" to bring in the New Year…2013: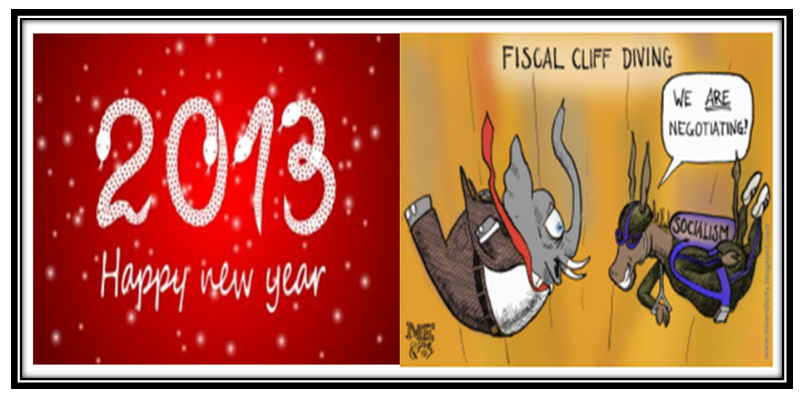 Best Regards to You and Yours,
Ian