Now that the Inauguration is over, the Markets are back in business and still climbing a wall of fear, but except for the obvious Overbought situation, there are still no signs of a Break to the downside.  Blue Skies up above, but watch out for the Dark Clouds to roll in: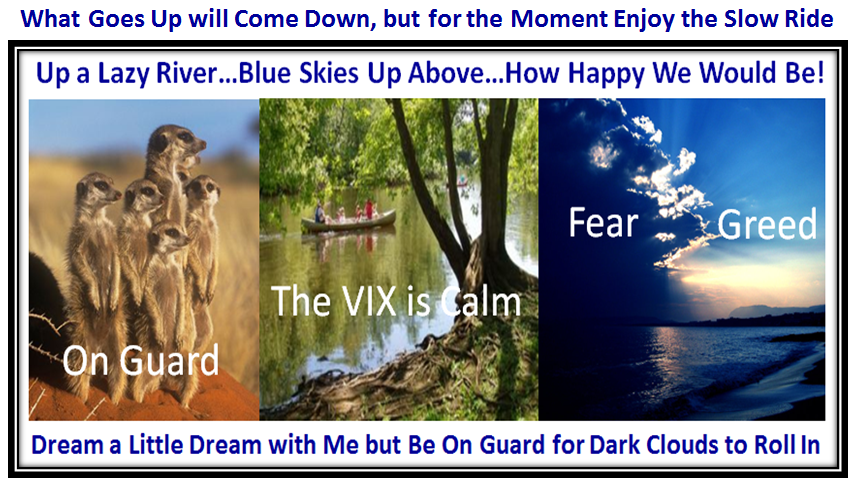 I am writing this Blog Note on Tuesday Morning at over half way through the session, and the Markets are all positive as I write: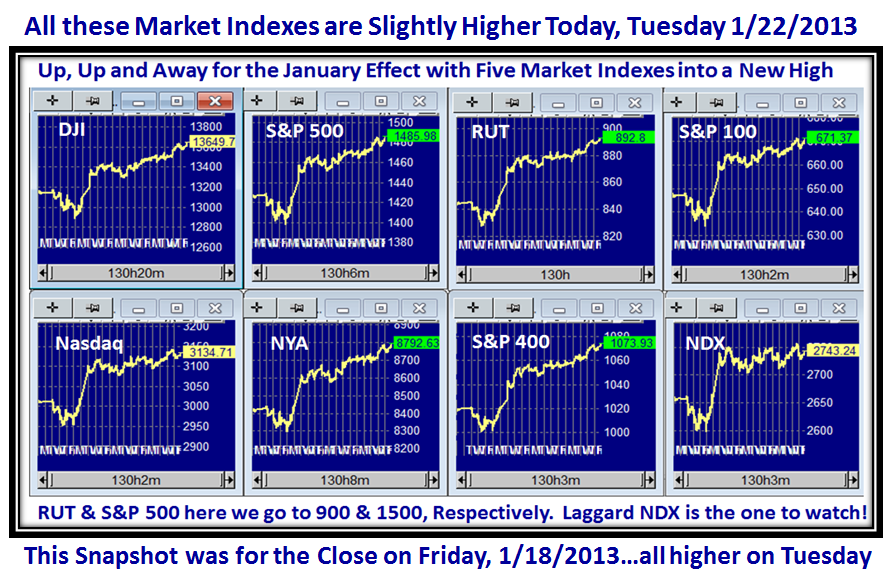 We are still on Target to hit 900 on the RUT as I suggested a few days ago and we are within 3 points of that target as I write: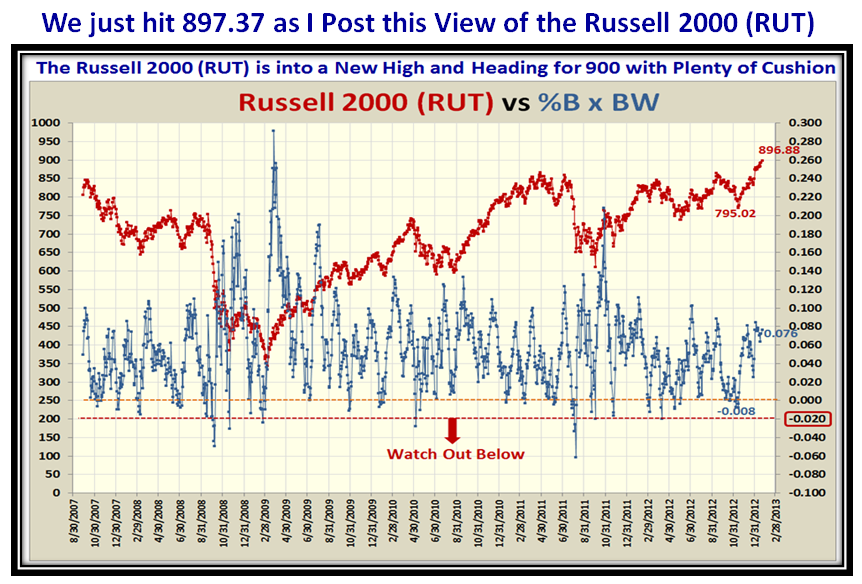 The VIX is alarmingly "Quiet"!  This could be the start of something big with a long run to come or just waiting for some bad news to shoot it back up above 20ish…we will just have to wait and see, but for now this too provides us a nice cushion in which to act should we have to run for the hills, or turn to shorting the market: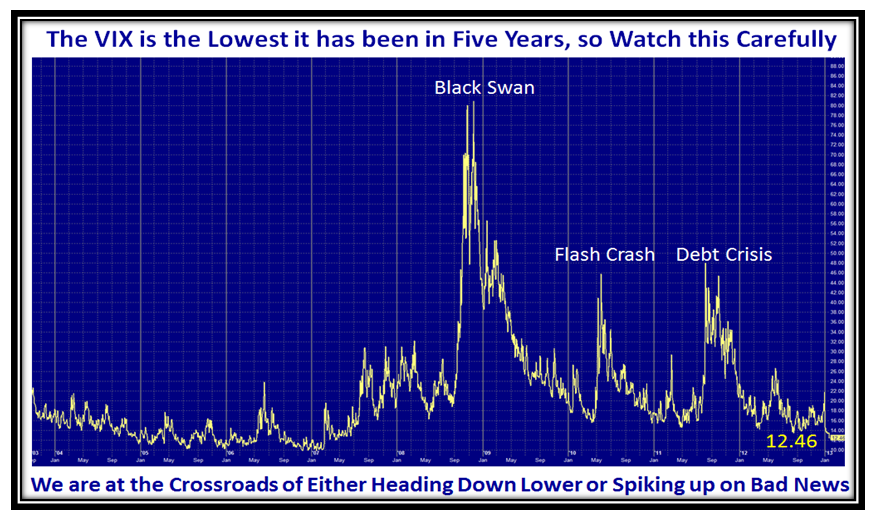 …And here is the snapshot of the Bucket Brigade which also shows we can go either way, and have a cushion for the downside: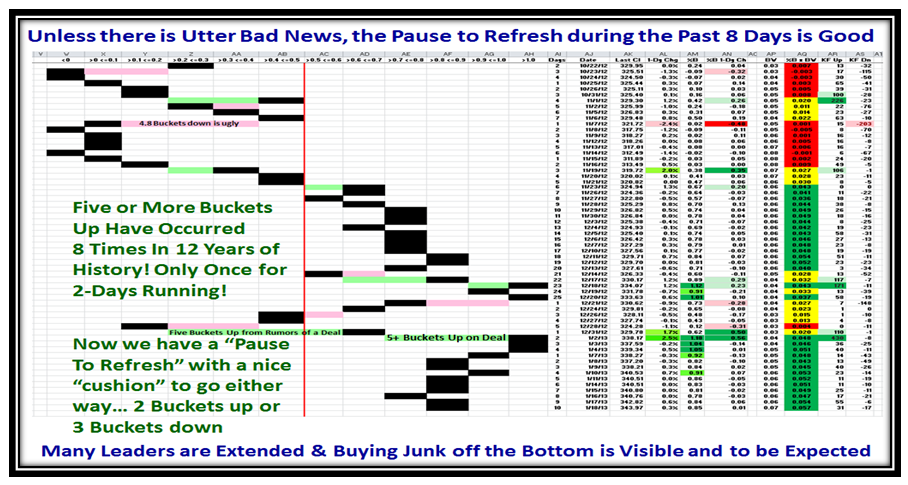 As we would expect, the A+B vs D+E snapshot shows we are getting to the point of exhaustion to the upside, and we have been on Alert for some time now, but now things are curling over: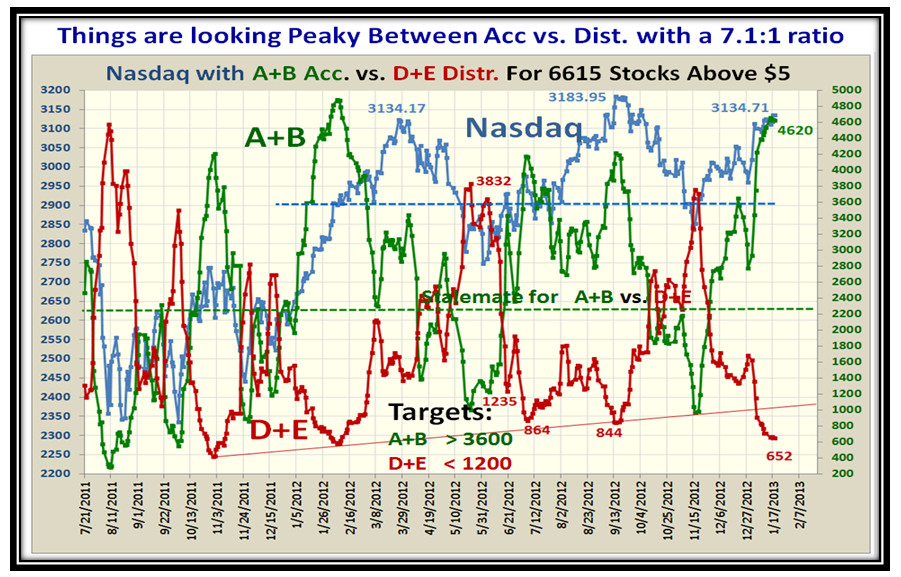 Watch for the big guns to sell into this rally at some point in time, and the best alarm is at least a 2% down day in the Market Indexes coupled with 5 Buckets down, and then succeeding Kahuna alerts to the downside as I previously showed you in the picture for #7 & #8 successive 5 Bucket up days at the start of the New Year.
Good Hunting,
Ian.