Thank you for your patience while I suffered a crashed Computer Hard Drive this past week, but hopefully I am back up and running. Today is Superbowl Sunday, and I am sure we all understand this "deflated" Choppy Market we are in.  I feel you all will understand the frustration of seeing the Market Indexes rise and fall over more than 100 points intra-day to say nothing about the daily swings we have endured the past month as I show in many of the charts in this Blog Note.
Fortunately the Canaries have provided excellent Earnings Reports, including AAPL, AMZN and NFLX, so I am hoping for a small new rally with the Canaries leading the charge: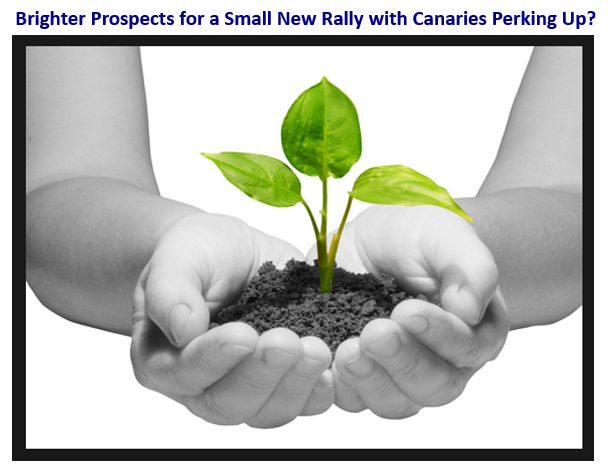 Just look at what we have had to put up with this last month, and Investors and Traders must be very nimble: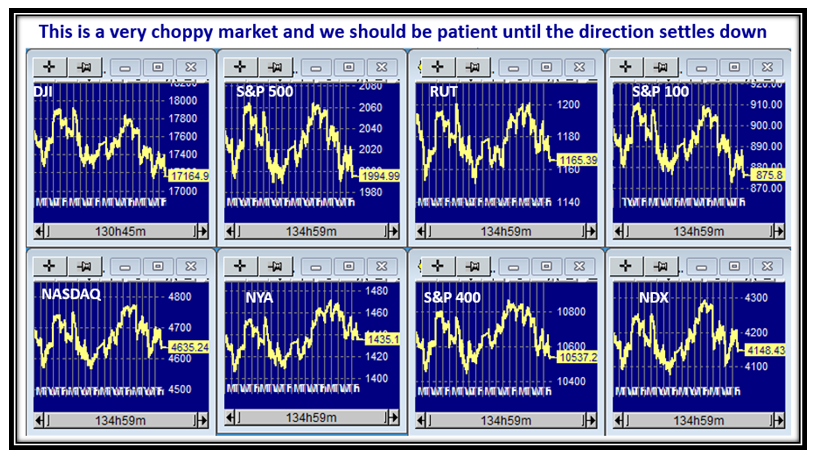 However, with the recent Earnings Reports on some of the Canaries being excellent, the Leaders are holding up: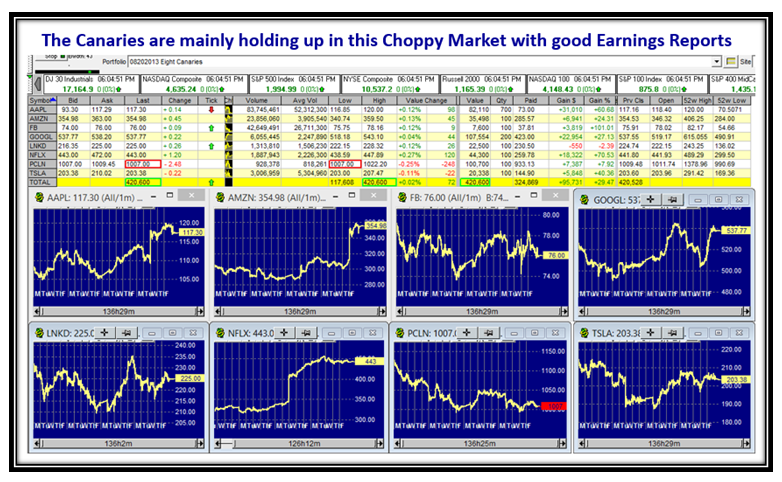 It goes without saying that the %Accumulation vs. Distribution Ratio is at Stalemate at ~1, i.e, 33% for each: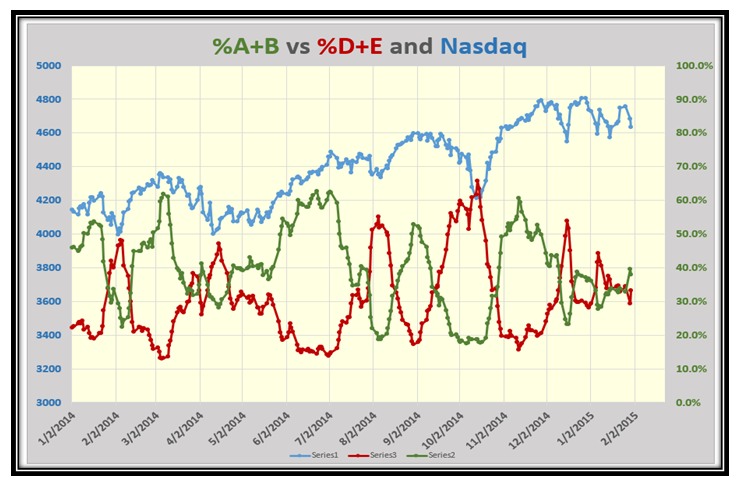 Even the Drummers Drumming Chart shows how choppy this market has been with change in direction every few days: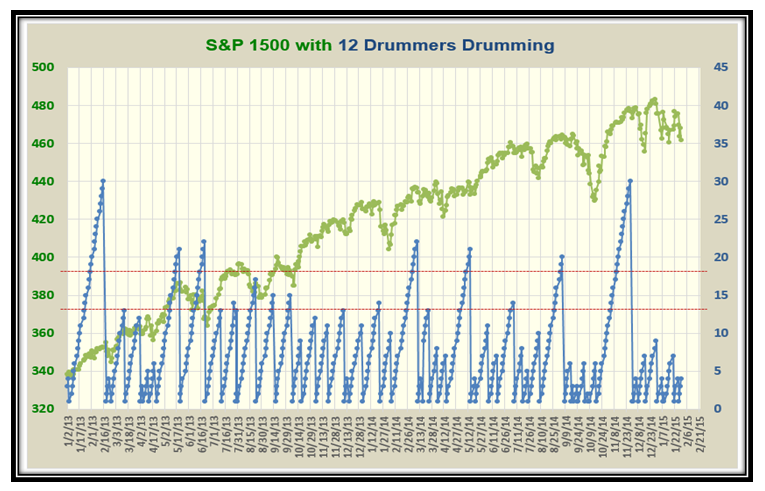 %B for the S&P 1500 is below 0.20 and therefore in the doldrums and close to breaking down below the Bandwidth: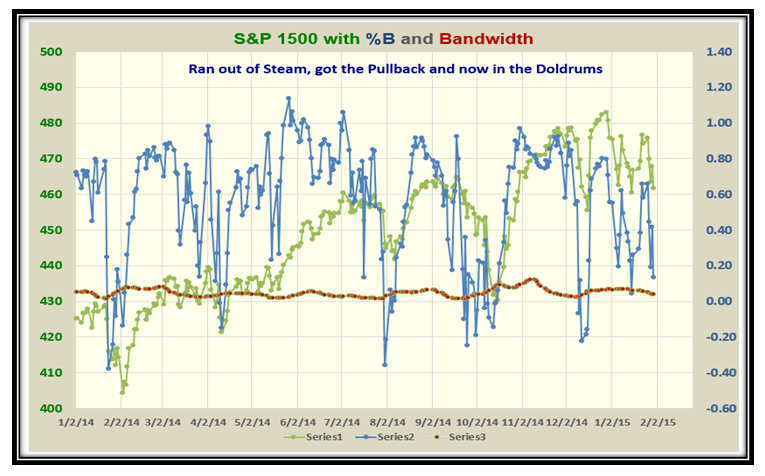 The signal to re-engage the Market is when the %B for Bucket 0.2 to 0.3 exceeds 17% and we are flailing around: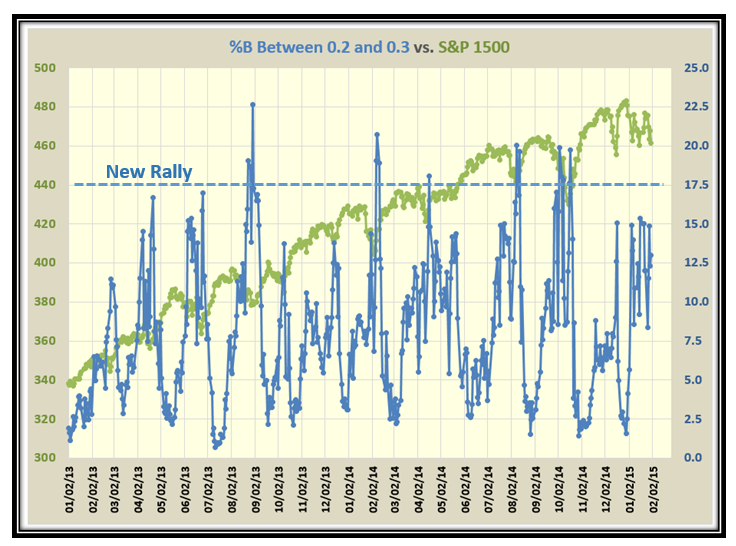 This next favorite chart tells it all in a nut-shell…until this yin-yang stops we will stay in oscillation: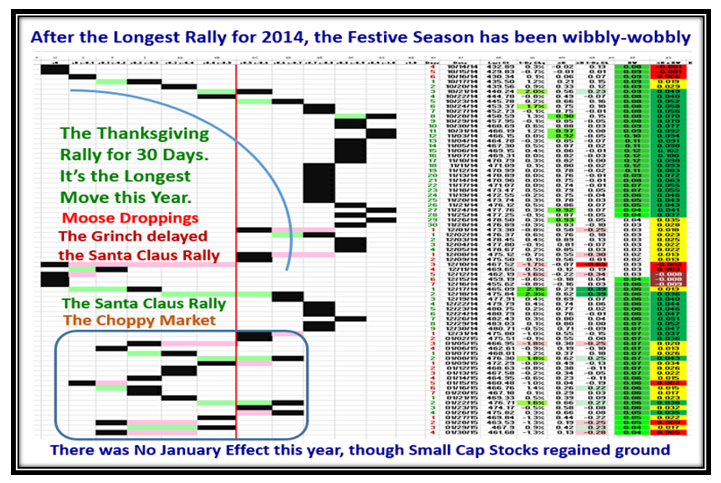 This last chart should convince you to stay out or be very nimble if you take trades when this market is so choppy.
Best Regards,
Ian