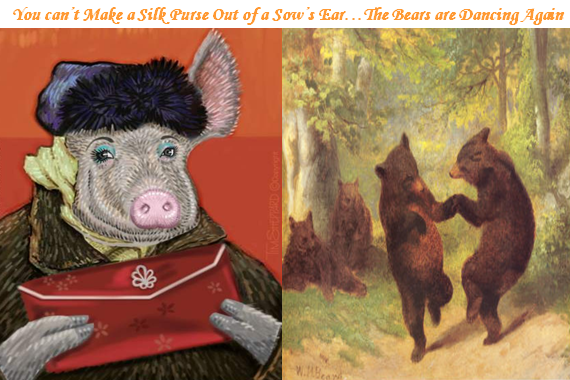 There is frankly little to report of any significance or loud cheer this past week.  Everyone is still buying up the bargains in the Malls at 6.00am in the morning and so there is little or no action in the Stock Market these last few days.  Sure we had a tepid Santa Claus Rally, but now reality is setting in and there is little for the Bulls to cheer about.  The Bears can already see that the rally is in the process of peaking and once again are licking their chops in anticipation of making money on the downside.  
Technology stocks closed in the red as the sector reacted to a weaker-than-expected durable goods report and the overall market was shaken by news of the assassination of Pakistani political leader Benazir Bhutto who was killed at a political rally in the city of Rawalpindi. Before the market opened, the U.S. Commerce Department said that durable-goods orders rose just 0.1% in November.  Were it not for strong orders for civilian aircraft, the durable goods totals would have fallen 0.7.  The bottom line is that the DOW fell a whopping 192 points to finish at 13,359.61, and the Nasdaq was even weaker in giving up 47.62 points to close at 2679.79.  In effect the Nasdaq today wiped out the gains of the last three positive sessions, and is now staring at taking out that huge gap down to 2640.  I'm no soothsayer, but today's weakness going into Friday tomorrow suggests we shall close that gap unless there is some startling positive news to prop it up. 
I suspect that the Asian Markets will take a beating tonight which will add fuel to the fire for tomorrow's session.  Needless-to-say that with many still enjoying the holiday spirit the volume was down these last three sessions, but once the New Year's celebrations are over we can settle down to full participation once again.  The next important item on the cards will be the middle of the month when the first blush of Earnings Reports is due.  Let's take a deep breath, finish off the remainder of the Egg Nog and then get ready for a fresh year.  Best Regards, Ian.