Is it any wonder that the general public is completely turned off by the shenanigans of this market?  High Frequency Traders (HFTs) and Hot Shot Intra-Day Traders are just loving this volatility, but Type 3&4 longer Term Investors will do well to stay in their cubby-holes until the dust settles.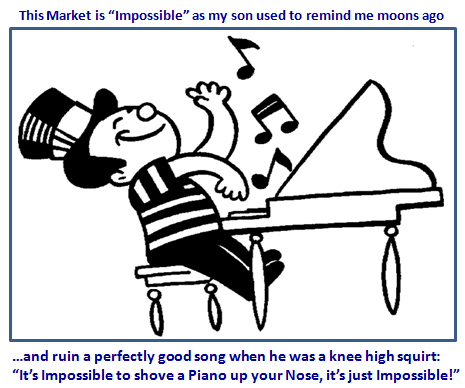 Helicopter Ben came flying in today and dropped different leaflets than Dollar Notes, acknowledging that the economy remains "unusually uncertain".  All of that was enough for the Dow Industrials to drop 109 points to close at 10,120.53.   The S&P 500 Index lost 1.28% to close at 1069.59 and the Nasdaq Composite fell 1.58%, closing at 2187.33.  Treasuries and the U.S. Dollar gained ground.  Volume was a lot higher today than on yesterday's up day, and as Bill O'Neil reminded us last night at an IBD Meeting in Palos Verdes this would again be another sign of distribution to once again confirm the Phoenix of 7/16/2010 and that the Bears were in complete control.  Today's action negates yesterday's reversal from an abysmal opening of over 100 points to finish up 75 points.   He had precious little to say about Follow Through Days (FTDs) and he intimated the best place to be was in cash, recognizing that he was talking to the general public. 
Virtually all of these Major Market Indexes have Death Crosses now so until that problem of getting the 50-dma once again above the 200-dma is rectified, make no mistake about it that the general trend is still down.  There is too much resistance right now to break through above these moving averages which are all bunched together, and it will require some stunning positive news unlike the gloom and doom that Uncle Ben delivered today, who is invariably a straight shooter.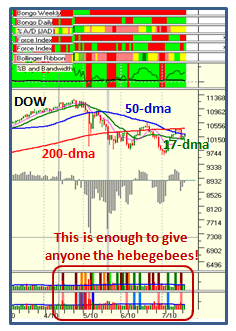 I thought it would be fun to show you how the last two years of Fear, Panic, Capitulation, Hope, Relief, and back again through the prism of the %B Above and Below 0.5, and here it is: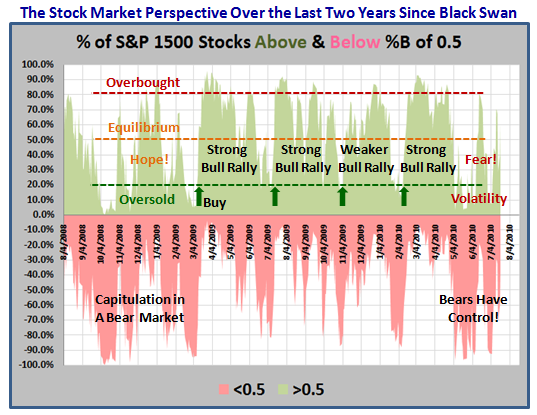 And finally, I am sure you would like to see the shift from yesterday's action to today in the 1-Day Change in %B for the S&P 1500 which shows that any form of rally is one step forward and two steps backwards these days: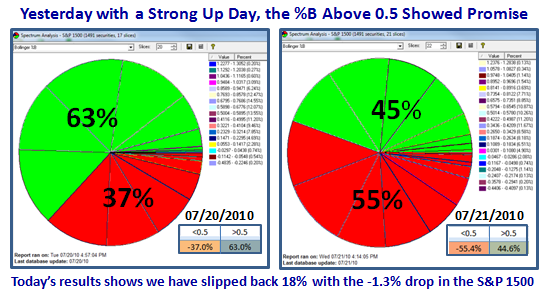 Best Regards, Ian.