It's time to laugh at this idiocy as the Nation's blood boils.  401-K's will soon become 401-Kegs at this rate.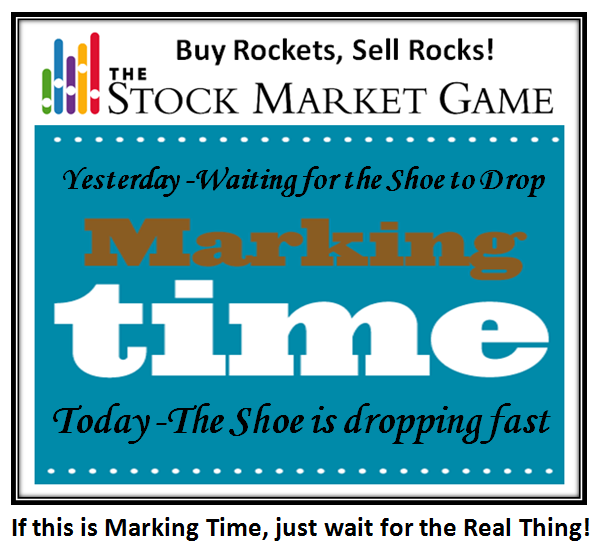 I know the next slide has a lot to digest, but I wanted to get this whole mumbo jumbo down to one chart, as the market has of its own wish given us a Symmetrical Chart Pattern the likes of which I certainly haven't seen before.  So staying with the "Send in the Clowns" Theme of my last couple of blogs, here is MY READING of what the MARKET is NOW telling us.  I have been wrong before and I will be wrong again, so enjoy it for what it is worth: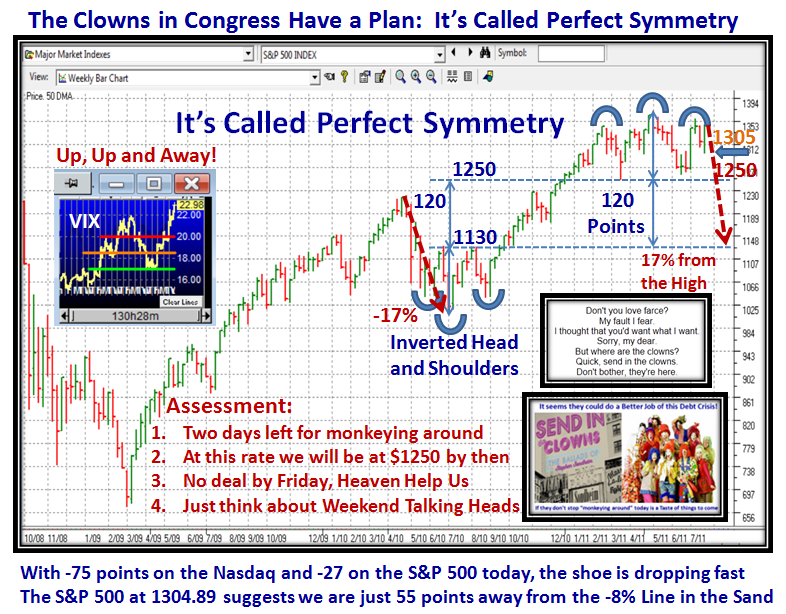 Best Regards…Oh, by the way, great to have Ron back safe and sound after a memorable vacation.
Ian.