The Stock Market is neither Fish nor Fowl, waddling back and forth this past month with 12 Days down, 6 Days up, 3 Days down and 5 Days up so far…Only nimble Traders who are quick to turn on a dime may make money in this Market.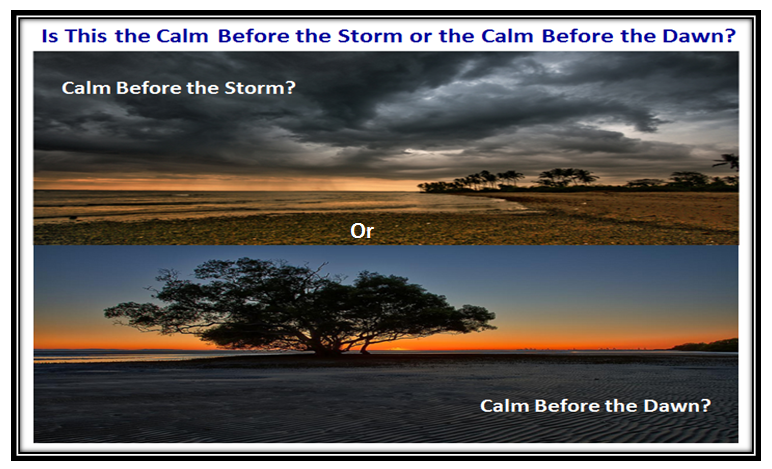 The Market Indexes are on a Cliff Edge waiting for either good or bad news…primarily from Europe this week with both Spain and Greece to contend with.  The Indexes are trying desperately to hold around the 200-dma with Inverse Head and Shoulders patterns to form before the hope is a New Dawning with a decent rally.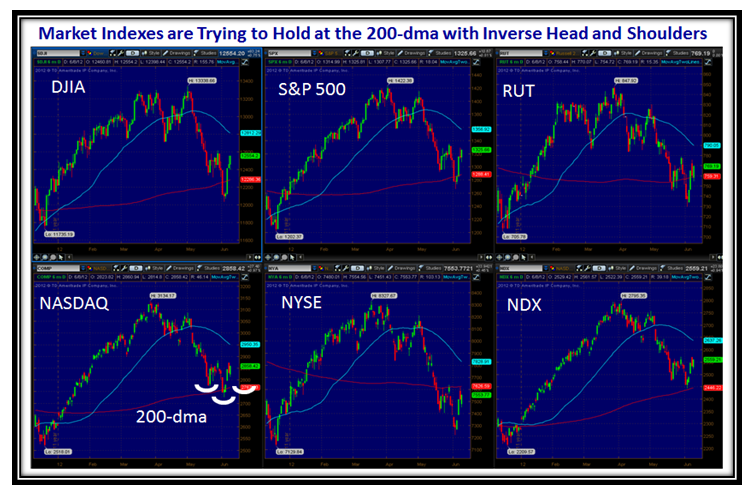 The Bulls cannot get too excited as seen by the next Chart.  Even if the Nasdaq breaks back up above the 2900 mark, there is stiff resistance where the 50 and 100-dma Moving Averages are joined by the respective Fibonacci Retracements at 2937, just a mere 8% up from the recent low…nothing to crow about!
The High, Middle and Low Road Scenarios are shown below: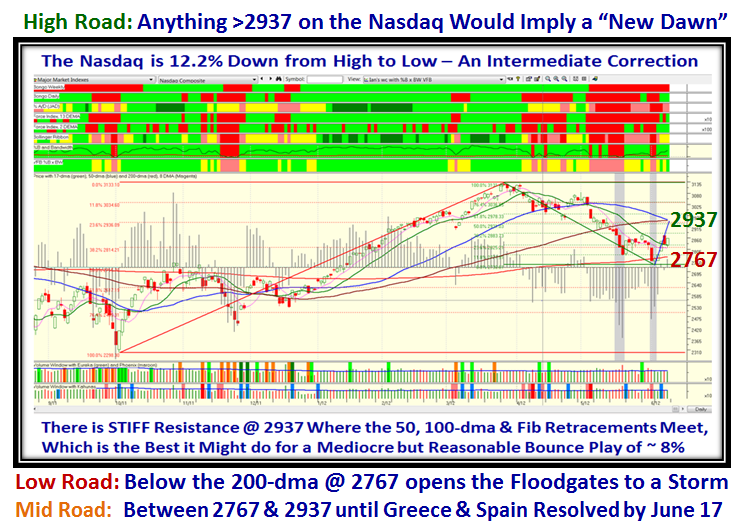 I note that my new found Taiwanese Friends are enjoying the blog this weekend and leading the Worldwide audience, and hopefully appreciating how to get to what matters in terms of knowing which way the wind is blowing here in the United States of America.  They know full well that with at least two black clouds over our heads from Greece and Spain, any whiff of Bad News will open the floodgates downwards and send the Nasdaq towards 2600 for a -17% drop from its high as we had in Flash Crash and Debt Crisis days: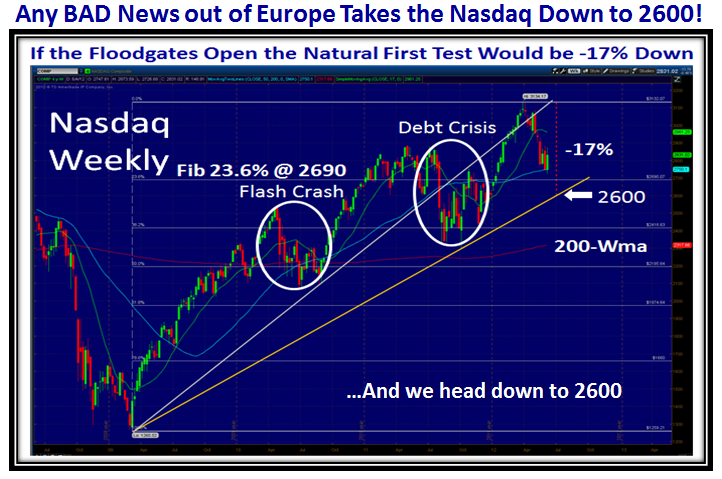 Last week I gave you the Game Plan for AAPL, and so far it is behaving well and according to Plan.  This week we need to see it break up through the 50-dma and then head for at least a double-top at 644: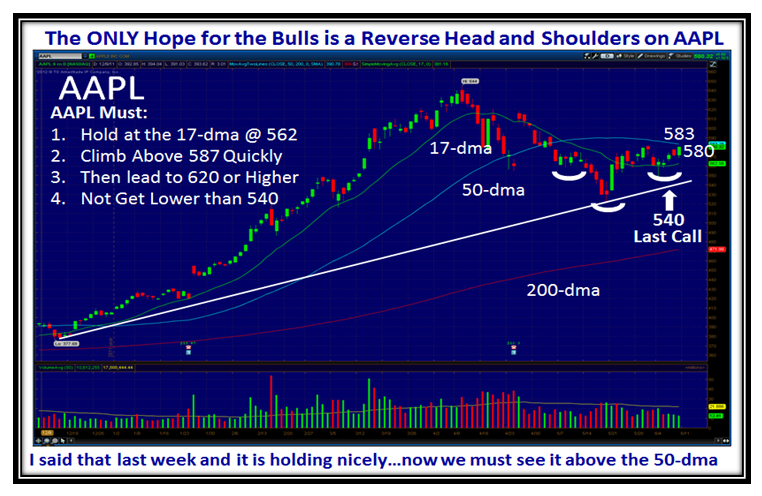 The count in Trading Days up and down tells you how treacherous this market has been the last month, but there seems to be signs of life to the upside these past 5 days with hopefully a follow through day to come: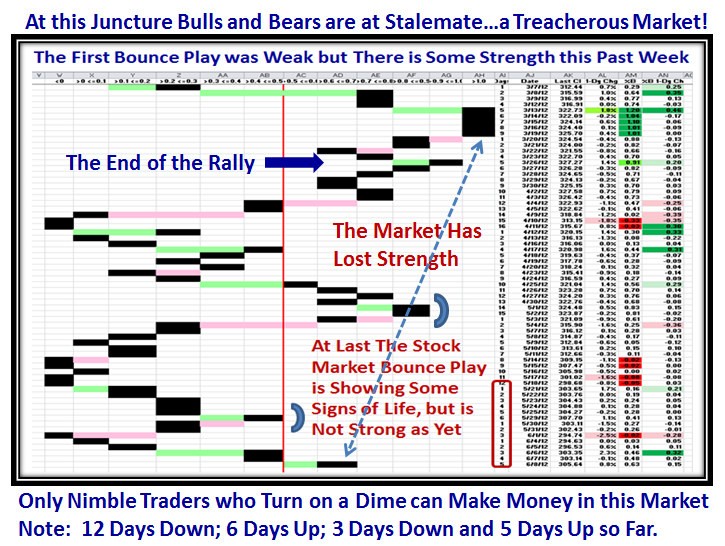 At long last we see some signs of life in the movement to the right of the Stocks into the green buckets.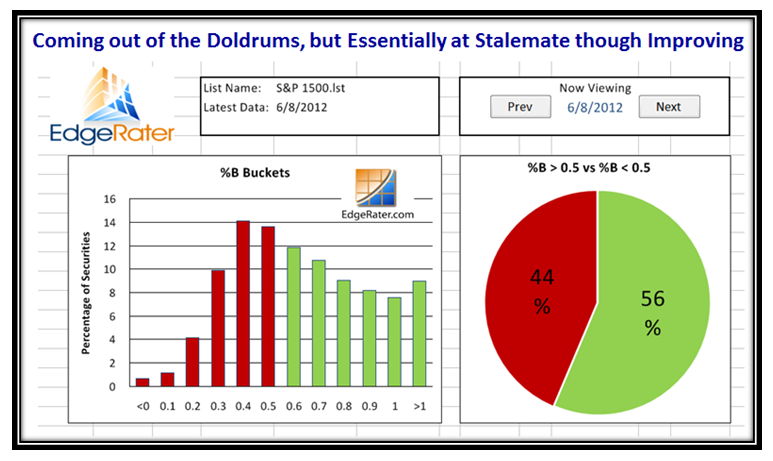 …And on that strong up day on last Thursday we have a healthy 134 Kahuna Force Stocks UP showing signs of life: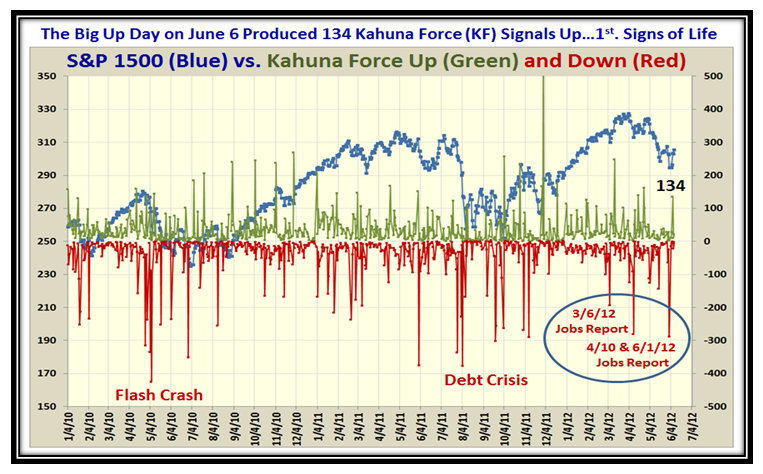 This week we see the 2x and 3x Bear ETFs losing ground with three in the red zone as shown on the bottom right: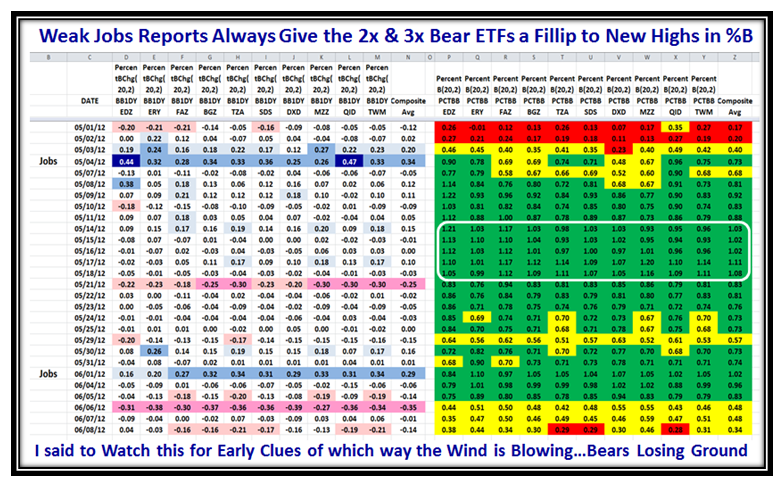 Here's another view showing the 2x and 3x Bears have lost ground.  We have another three weeks of breathing room before we see the next Jobs Report on July 5th.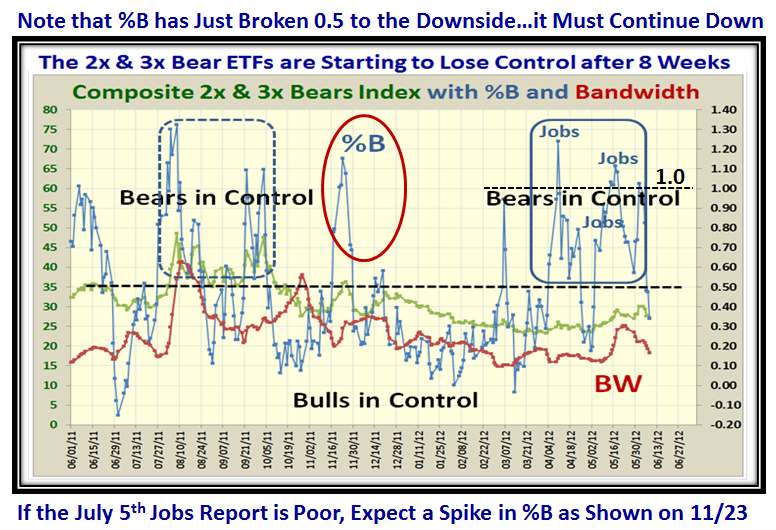 …And that's my Story for this Week!
Best Regards,
Ian