Well done Europe on winning the Ryder Cup.  Let's hope the Friday Jobs Report doesn't turn out to be another Boo Hoo!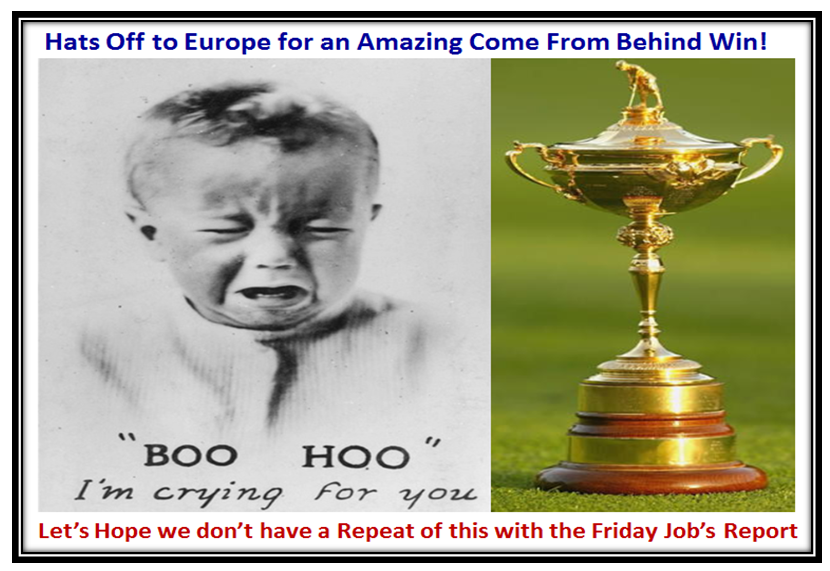 The Market Indexes have fallen back as predicted, but Friday remains the big hurdle with the Jobs Report: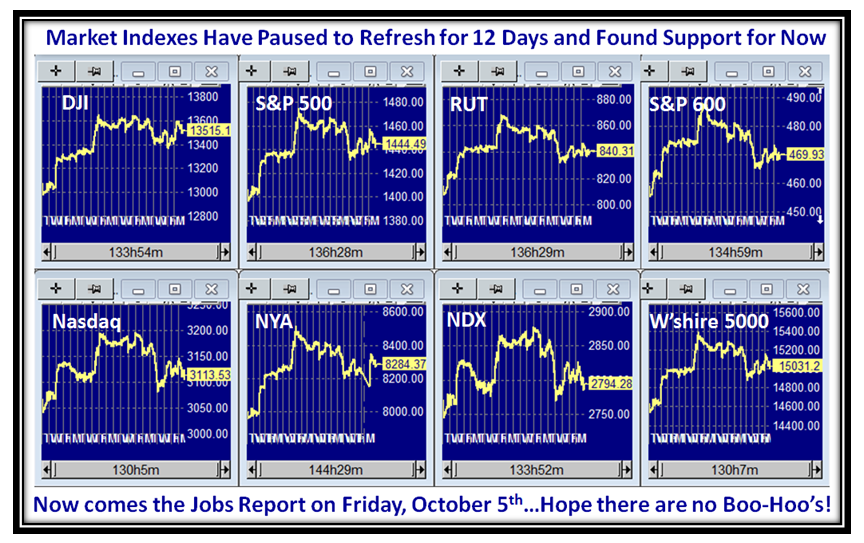 The markets are essentially at Stalemate, with a slight bias towards downwards: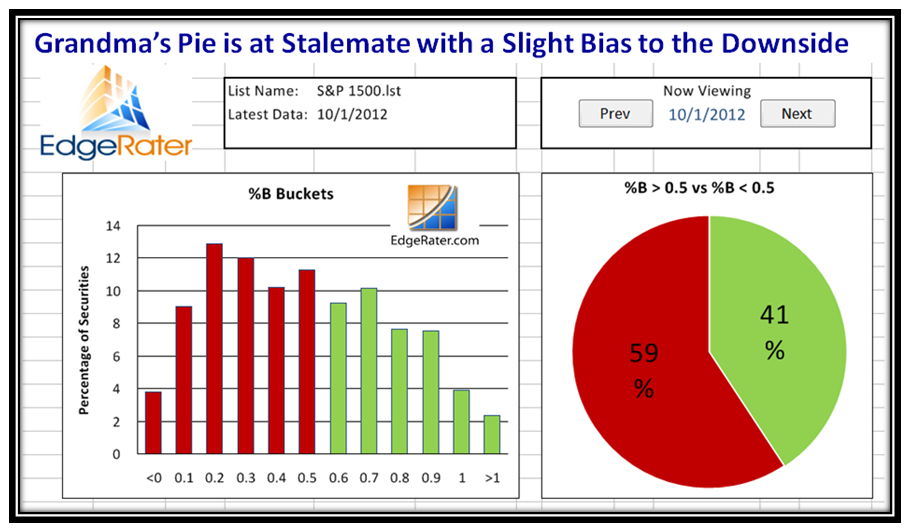 Accumulation/Distribution is slightly better but not much than Stalemate…A healthy Market is a 3:1 Ratio between A+B/D+E: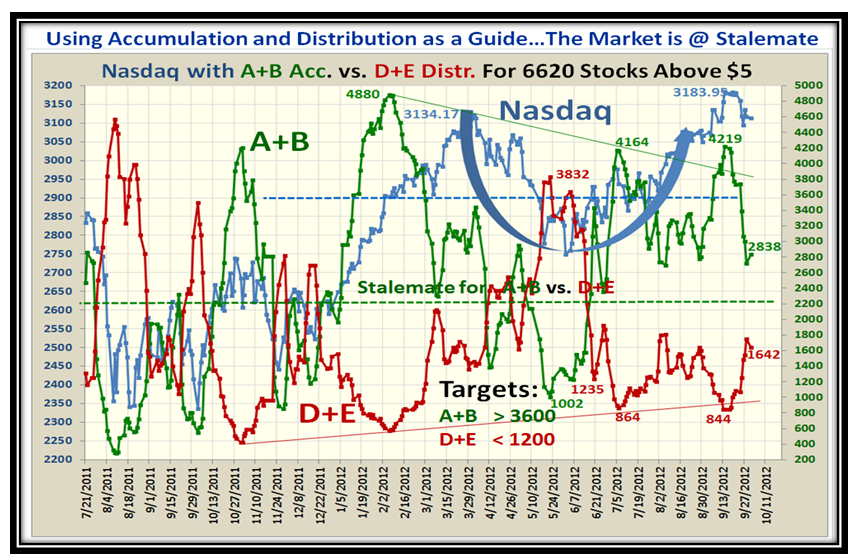 Not much news in a dreary market, so let me leave you with the picture for the Jobs Report to come on Friday: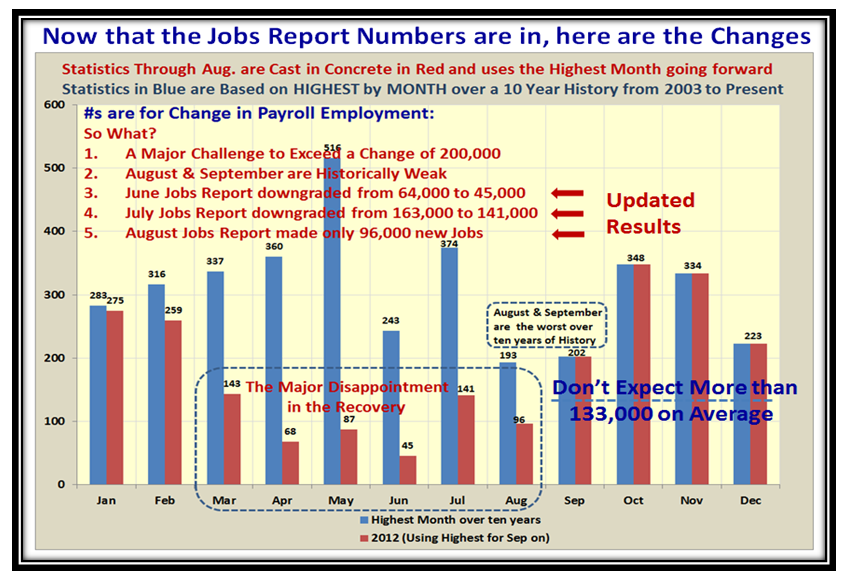 Less than a Month to go to the Seminar, so if you plan to come get cracking and sign up.
Best Regards,
Ian.